Gambling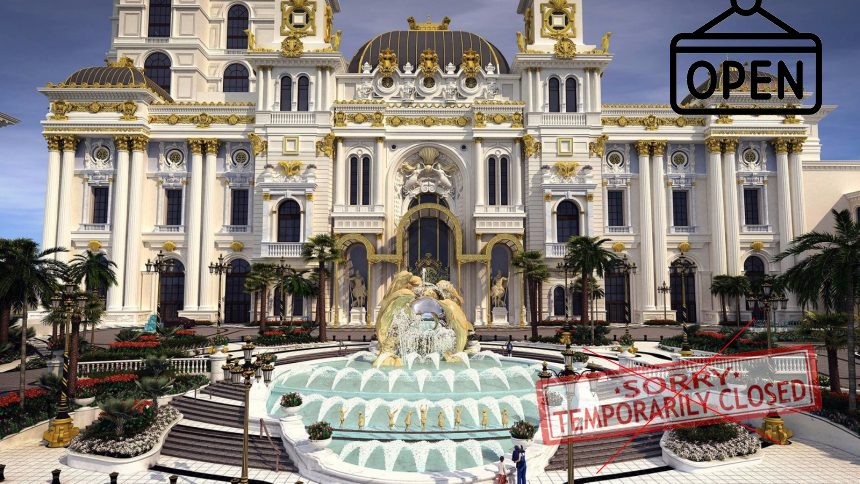 The Imperial Resort Casino Has Temporarily shut down
29th January 2019
Have you heard about the Imperial Resort Casino which temporarily shut down? Well, if not, you're in the right place. The Francisco C. Ada/Saipan International Airport was closed and not taking in any international flights after the Super Typhoon Yutu. The lone casino on the island had been temporarily shut down due to safety conditions but has since reopened. Let's take a look at the story as a whole.
Reporting on gambling news is our mission. In the past year, we've seen many instances, mainly in Asia, where casinos have been shut down due to national nature crisis. In this case, the Super Typhoon Yutu was the cause. You can find many similar stories at the latest online gambling news.
Typhoon Shuts Down Imperial Resort Casino
Fort he second time already, the casino had been stopped for almost two days. A similar instance happened in November last year. There were no international flights because of this nature problem.
Yutu, which is classed as a Category 5 type of typhoon, brought many damages to the island.
There was an additional source who told Saipan Tribune that the casino had been reopened yesterday. This would come in at the same time that Imperial Pacific (CNMI) LLC senior vice president went for a special project. The source was Ms Viola Alepuyo.
"The Imperial Resort casino was shut down temporarily this morning due to a glitch in the surveillance system. Due to safety concerns and because the casino had very little to no patrons in the early morning hours, the decision was made to close the casino until the surveillance system was operational,"
"The closure is expected to last a short time and the casino should be back in full operations soon, but should be no later than 5pm."
Another independent source said that the Commonwealth Casino Commission also suggested the casino to shut down because of its operations in safety. Saipan Tribune tried to confirm this with CCC but they've failed to respond so far.
Yutu has been destructive since it impacted the CNMI's tourism industry. With no flights, tourists couldn't arrive to the island. On the flip side, many tourists were stranded for a few days and had to be airlifted by emergency flights to their respective home countries.
We'll have to wait and see how the Imperial Resort Casino responds as it's the main economic form of tourism on the island.