Gambling news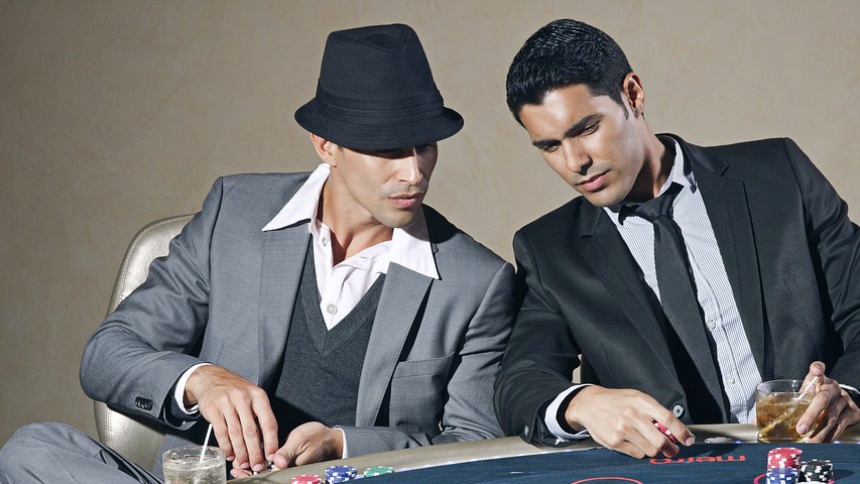 Ten Celebrity Gamblers You Didn't Know About
31st January 2020
The number of celebrities, starting from famous athletes to award-winning actors involved in the gambling world is striking. Some of them have a good control on their gambling habit. Others impulsively spend millions of dollars to satisfy their addiction. While some are regular winners, others lose hundreds of thousands of the money that they earn from their top-notch careers. Read away to learn about ten celebrity gamblers – who knows you may run into your favorite one!
Top 10 Celebrity Gamblers – Prepare to be Surprised!
1. Allen Iverson
Starting off is Allen Iverson, the famous NBA player. He earned over $200 million in his career. That was before going broke from too much gambling and drinking. Not only has he lost his lucrative endorsements such as the one of lifetime collaboration with Reebok valued at $50 million, his wife divorced him and got full custody of their five children. Iverson is currently banned from a number of casinos in Detroit and Atlantic City due to his gambling addiction. Maybe he should've tried his luck online at Casumo Casino.
2. Ben Affleck
Academy Award winning actor and film-maker Ben Affleck is a fan of blackjack and poker. He won the California State Poker Championship in 2004. Rumour has it that Affleck lost hundreds of thousands of dollars at high stakes poker games in Hollywood. Mind you, he once won a whopping $800,000.  Affleck checked himself into rehab in 2001 for his addiction. It's a shame that Ben Affleck never starred in a gambling movie. He would've been one hell of a match.
3. Charles Barkley
Charles Barkley, the former NBA player and current TNT NBA sports analyst, admitted in 2006 that he lost about $10 million in total and $2.5 million just in one night while playing blackjack. In 2008 he said that he decided not to play gamble anymore after being sued for owing $400,000 to a casino. He said to ESPN, "Yeah, I do have a gambling problem but I don't consider it a problem because I can afford to gamble. It's just a stupid habit that I've got to get under control, because it's just not a good thing to be broke after all of these years." That's a shame Barkley, because not everyone who's been inside a casino can afford to lose their money. Don't believe me, take it from employees who've come across amusing gambling stories on the job.
4. Charlie Sheen
Though Charlie Sheen's drug and alcohol issues are known for long, his gambling problem came into surface in 2006 as his ex-wife, Denise Richards, mentioned in the divorce papers of him spending around $20,000 each week on gambling. He was mostly involved in sports betting and poker, and according to his wife, he even placed a bet with his bookie while rushing to the hospital for the birth of their daughter, Lola. However, Sheen himself, like other celebrity gamblers, claimed to get over his gambling habit now and admitted about spending money "only" on cocaine in a recent national television interview.
5. Gladys Knight
The 'Empress of Soul', singer Gladys Knight, wrote about her ten year long gambling addiction with baccarat and sports betting in her autobiography "Between Each Line of Pain and Glory: My Life Story". Though she has always avoided drugs and alcohol addiction, she lost $40,000 just in one night while playing baccarat during the late eighties. Afterwards, she had to take help from Gamblers Anonymous to bring an end to her addiction. Didn't know Gladys Knight was a gambler? There's a list of 5 famous female gamblers which will truly be an eye-opener for you!
6. Michael Jordan
Michael Jordan, one of the most famous basketball players ever, won and lost millions on golf and poker. He was such a severely habitual gambler that his 2003 retirement from NBA to minor league baseball is said to be the result of his sports betting addiction.
7. Michael Phelps
Olympic swimmer Michael Phelps is said to lose millions of dollars in poker without even realizing. Phelps is one of the most popular Olympians of all time and winner of 22 medals in total. His friends have admitted to worry about his obsessive gambling habit.
8. Ray Romano
Ray Romano, the actor known for "Everybody Loves Raymond", had to seek help from Gambler's Anonymous once to control his gambling addiction. He revealed this information about himself while talking about his most recent comedy-drama TV series "Men of a Certain Age". There he acted in the character of Joe Tranelli, a friendly middle-aged man who overcame his gambling problem, based on his personal experience. Romano is apparently successful in controlling his gambling, as now he mostly engages in placing virtual bets in golf. However, he competes in the World Series of Poker.
9. Tiger Woods
One of the most famous and best golf players, Tiger Woods, is addicted to gambling and alleged to have gambled away $250,000 in Las Vegas. Despite not having a go in one of the best casinos in Las Vegas, we do know something about Woods. He is known to be a high roller player who was given a $1 million betting limit by the MGM Grand where he regularly played blackjack at $25000 a hand. His gambling issue surfaced publicly when he became good friends with fellow celebrity gamblers, Michael Jordan and Charles Barkley. They would've had a better time enjoying the regular promotions at Casumo Casino.
10. Tobey Maguire
Tobey Maguire, the 36 year old Spiderman star is a famous poker addict. In 2011, he was sued for being involved in an illegal gambling ring. At the time, he won 30 million dollars while playing Texas Hold'Em against hedge fund investor Bradley Ruderman. Rumour has it, that Ruderman lost five million. Maguire also won the World Series of Poker, after learning the game from professional player Daniel Negreanu. He is said to win as much as $10 million from the game till now. However, his close friends are concerned about this addictive nature of his. Did you know, Maguire had to join AA for his alcohol addiction at the age of 19?
If you liked that bit of trivia on celebrity gamblers, why stop there? Check out the latest online gambling news to keep up to date with more gambling sagas and articles. Readers recommendation – understand why Monaco citizens are not allowed to gamble in Monte Carlo casinos.