Gambling news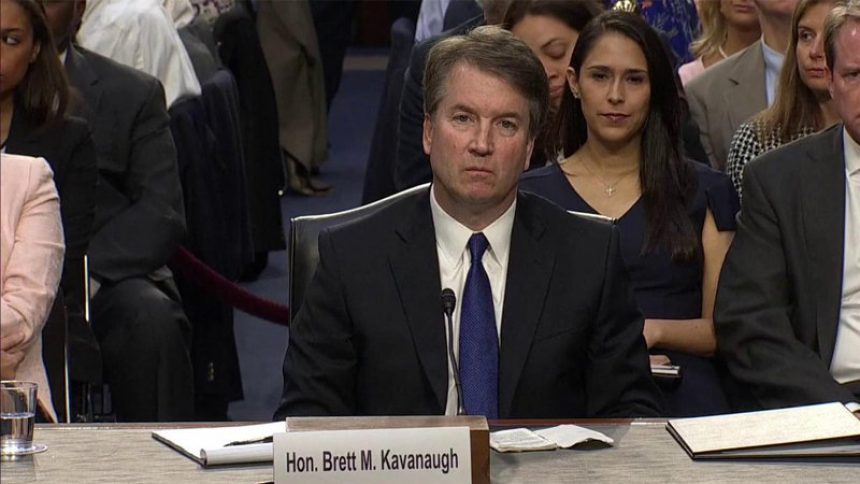 Supreme Court Nominee Brett Kavanaugh And His Gambling Problem
14th September 2018
Sometime earlier this week, Brett Kavanaugh was brought in for a questionnaire which was submitted to the Senate Judiciary Committee on Wednesday. In a report by The Washington Post, there were accusations made that Kavanaugh had been approximately $200,000 in debt. Let's take a look at the story as a whole. 
If you've been following the latest online gambling news, you'll have found many interesting articles. One of our more recent topics, was about gambling addiction. Before we take a look at the accused Brett Kavanaugh, why not visit our page. There, you'll be able to find all the hottest sagas online now.
Brett Kavanaugh in Questionnaire
Below, we have put in an exact replica of what was said during Kavanaugh's questionnaire. Follow the text and you'll be fine.
Do you play in a regular or periodic poker game? If yes, please list the dates, participants, location/venue, and other amounts won/lost.
RESPONSE: Like many Americans, I have occasionally played poker and other games with friends and colleagues. I do not document the details of those casual games.
Have you ever gambled or accrued gambling debt in the State of New Jersey?
RESPONSE: I recall occasionally visiting casinos in New Jersey when I was in school or my early 20's. I recall I played low-stakes blackjack. I have not accrued gambling debt.
Have you ever had debt discharged by a creditor for losses incurred in the State of New Jersey?
RESPONSE: No.
Have you ever sought treatment for a gambling addiction?
RESPONSE: No.
To make matters more interesting, in 2016, Kavanaugh's reported credit card and personal debts were between $60,000 and $200,000. Kavanaugh explained that the dollar amount of the debt "was not close to the top of the ranges listed on the 13 financial disclosure reports."
Kavanaugh came out and said much of that debt was put into making house improvements whilst a large sum was spent on season tickets to the Washington Nationals baseball team. When asked to get specific to the tickets, Brett Kavanaugh claims that he only sold tickets to a group of his old friends, and sold the ticket-price to the same dollar as the store-price. He said, "Everyone in the group paid me for their tickets based on the cost of the tickets, to the dollar."
"No one overpaid or underpaid me for the tickets. No loans were given in either direction.
With the rest of his family not in questioning, it seems as though Brett Kavanaugh, Supreme Court Nominee will be let off the hook. No one is to know whether he has actually a serious gambling problem or if he was telling the truth.