Uncategorised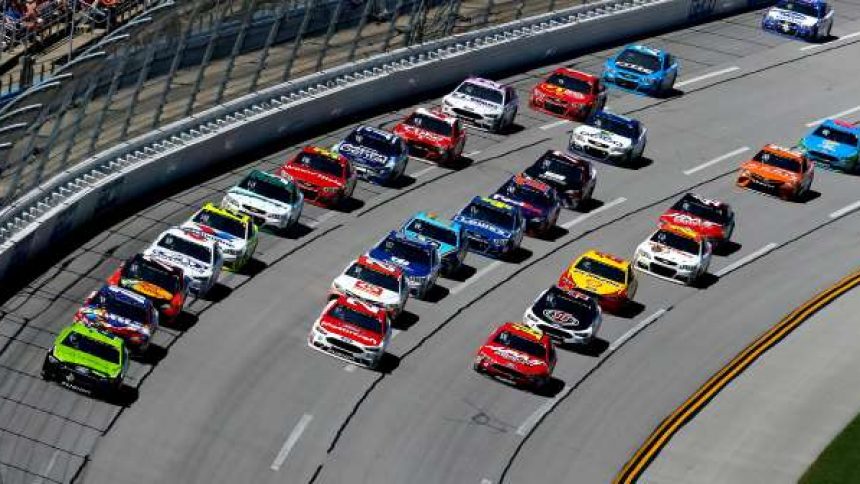 Could Gambling at NASCAR really be introduced this season?
15th September 2018
As 16 drivers are about to begin the 10-week long season for the 2018 title, one thing is on every fan's mind. Will we be able to see gambling at NASCAR this year? With the first circuit set to take place in Las Vegas, there's no wonder that many fans will be calling for the possibility to gamble. Let's take a look. 
If you've been following the latest online gambling news, you'll know all about the lift of the federal ban on gambling in the US. Now, as more states are becoming familiar with their new laws and opportunities to bring about sports betting, NASCAR could be following. NASCAR, who are always looking for more popularity and boost more interest, have been waiting for moments like this to permit on-track gambling.
Supporters for Gambling in NASCAR
Now, we'll be taking a look at what Dale Earnhardt Jr told USA TODAY Sports. In case you don't know him, he is a former driver and current NBC analyst.
"I think it would be a bonus for the sport to have the betting interest in,"

"I think it would create more excitement, bring more attention, more people in attendance. I can see it having a ton of positives."
Another fan, was 7-time champion Jimmie Johnson. He believes that it would add more excitement to the sport from a different angle, and not lose any more attention than it already has.
"I think it is a great idea,"

"It has been going on illegally. So making it legalized is a good thing for everybody. We have seen what fantasy football has done for football where you can have a casual fan have an interest in a sport and it turning into something more. The betting is a real opportunity for that."
Vegas has always been known as a vacation of fun and playing. For many, there are so many different opportunities to gamble so why stop there? Including gambling in NASCAR would turn out to be a massive bonus in my opinion.
I have to say, I totally agree with the arranged plans and hope that when the new season starts it'll be put into action.
In November, at the end of the NASCAR season, we'll have time to reflect and see whether the sport took the opportunity to allow gambling this season.