Gambling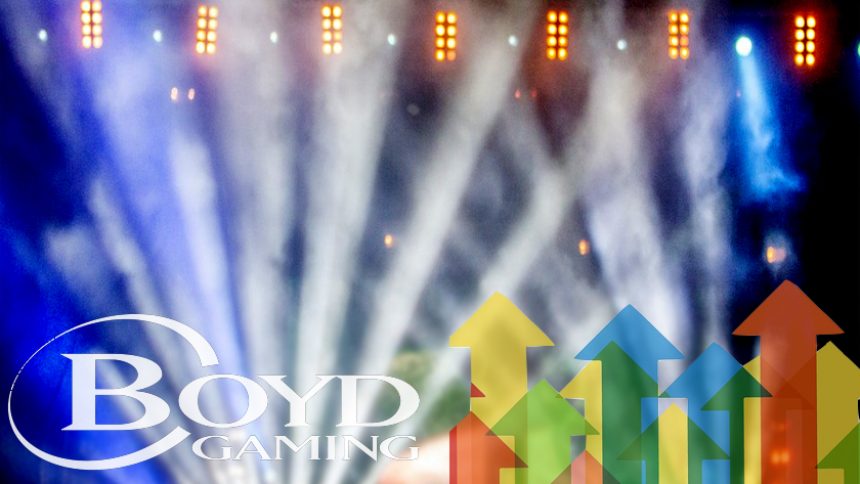 Successful Q1 for Boyd Gaming with a highly Boosted Revenue
30th April 2019
Boyd Gaming have enjoyed a fantastic Q1 revenue of $827.3m, which is a 37% year-on-year rise. Based in Las Vegas, the company have dined with the best possible news through their Q1 results. Let's take a look at the story as a whole.
If you check out the latest online gambling news, you'll find many more stories about how several gambling operators have released their Q1 statements and how some have enjoyed successful periods compared with other operators who, unfortunately, have not done quite as well as they would have hoped.
Boyd Gaming Q1 Statistics Improvement
The gambling operator reported a net inome of $45.5m for the first 3 months, which breaks down to $0.4 per share. This represents a 10% increase from last year's Q1 2018 results.
Total adjusted EBITDA was $223m for the quarter, up 39% from $160.5m.
Within the statistics is $213m in revenue from properties purchased in the last year including Aameristar Kansas City, Ameristar St. Charles, Belterra Resort and Belterra Park. The last of which was acquired on the 15th of October. Valley Forge Casino Resort was also acquired on September 17th and Lattner Entertainment which was captured on June 1st.
Keith Smith, the President and CEO of Boyd Gaming released the following statement:
"We made substantial progress integrating our recent acquisitions and realising synergies, positioning us to take advantage of the long-term potential of our new properties.
"In all, we remain confident in the direction of our company and committed to creating long-term value for our shareholders."
Boyd Gaming has operations spread across the US and its "Las Vegas Locals" segment took revenue of $222.9m in the quarter, a 0.31% increase.
In downtown Las Vegas, revenue grew from $60.5m to $63m, a 4% rise.
The Midwest and South segments increased revenue by 67% to $541.4m, overcoming the severe winter weather experienced in the Midwest.