Gambling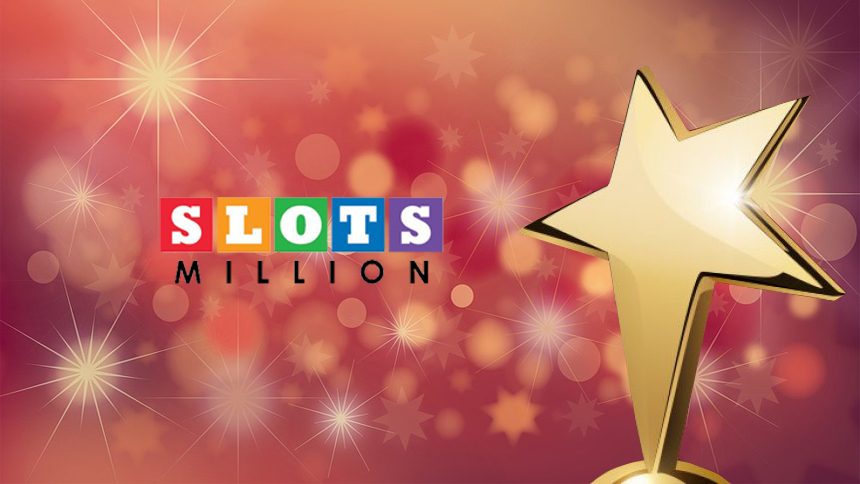 SlotsMillion wins Best Slots Operator Award
21st February 2019
On the 4thof February, the IGA Awards were celebrated in London. It was a memorable occasion for SlotsMillion Casino, who were presented with the Best Slots Operator Award. That makes it back-to-back awards for the online operators as they also won the Innovative Operator Award in 2018. The IGA Awards are one of the most prestigious in the industry so SlotsMillion Casino can truly be proud of their achievements. Let's take a look.
If you've been following the latest online gambling news, you'll see that SlotsMillion Casino truly had a year to remember. Last year, they boasted about reaching over 1,000 games for their customers. Now, to top it off, they've received the appropriate recognition for their endeavors.
SlotsMillion 2019's Best Slots Operator
SlotsMillion has since come out and recognized that this award is fantastic for them. Not only does it state that they're at the top, but it also expands their reach to even more customers.
They've also mentioned a part for their future goals. SlotsMillion claim the industry will not only continue growing but will also evolve into what players will want to experience. They've stated,
"Only brands that strive to stay afloat with the industry's trends, and the way players interact with igaming platforms, will have a chance at coming close to responding to user's respectable demands."
The recognition for Best Slots Operator will only motivate SlotsMillion Casino to build on this and improve for the next years to come in life. The online casino has come out and said they want customers to consider them as they're constantly at the top of the gambling industry and players need to have a quality casino to be able to truly enjoy the perks of gambling online. This achievement is huge for the online casino, especially as they have received awards from the prestigious IGA Awards for two consecutive years.
SlotsMillion will fully understand that they have to operator to the players needs and have thanked the IGA and also all the employees who brought this company to a successful year.
It's certainly not easy to win back-to-back awards and the online casino has achieved what many have failed to do so. SlotsMillion Casino are officially the Best Slots Operator for 2019! Well Done!
Feel free to take a look at our review for SlotsMillion Casino and you might even be tempted to log-in as well.