Gambling news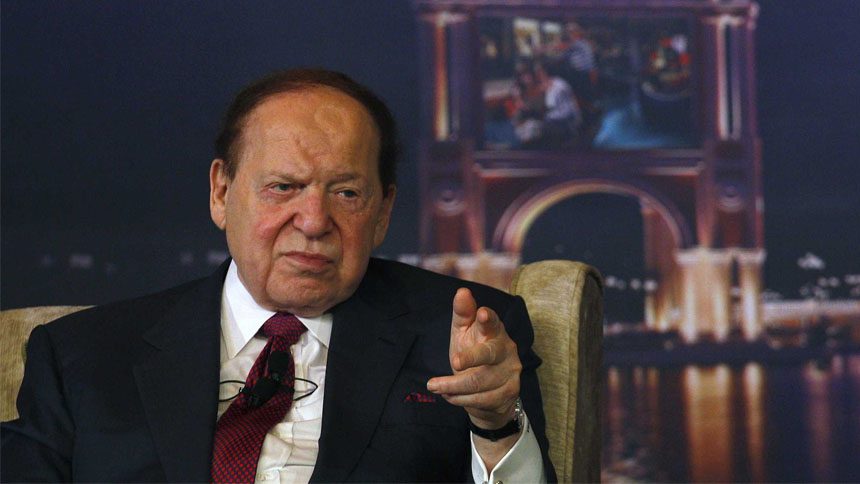 Sheldon Adelson Atlanta Casino Project set to be Worth $2 Billion
22nd October 2015
Ever since the introduction of online gambling in New Jersey two years ago, it appears as if State after State are looking to get their share if the pie. Although some States are not immediately aiming to push for online gambling, they certainly plan on supporting the fight to legalize land-based casino gambling. And the State of Georgia is the latest candidate to have launched discussions about the legalization of gambling.
Appropriately, the big gaming companies are all circling around keeping their eyes open for potential casino developments, however one big name candidate sticks out from the herd. The controversial owner of the widely popular Sands Las Vegas casino is planning on opening a new gaming center in the capital of Georgia. Sheldon Adelson Atlanta Casino project is already doing the rounds across media sites, and it's currently projected to have a planned cost of $2 billion.
Sheldon Adelson Atlanta Casino stands to benefit Georgia in multiple ways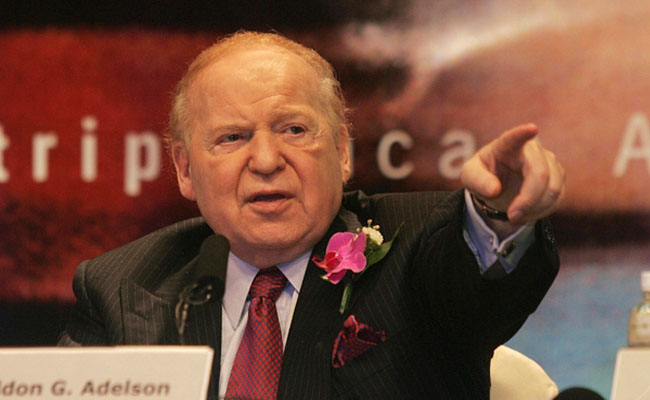 (Image credit: Breitbart)
Mike Leven, a man that used to be the chief operating officer at Adelson's firm until late 2014, stressed the importance of pursuing a casino development. According to him, an Adelson backed casino would have an immediate economic impact for the State of Georgia. It would raise millions of tax Dollars, while at the same time benefiting the employment sector, creating thousands of job opportunities considering the magnitude of the planned Sheldon Adelson Atlanta Casino project.
As reported in Atlanta Journal Constitution, Leven said, "An integrated resort like Sheldon Adelson builds at anywhere between an 18 to 20 percent tax rate on gaming would produce significant money for the state and the city of Atlanta without taxing the poor or the lower-middle class… I will tell you an integrated resort built on this kind of calibre would create 6,000 jobs. And they will pay taxes to the state and add enormous value."
Sheldon Adelson Atlanta Casino project faces stiff competition from MGM Resorts, a firm that is the main competitor for the Atlanta casino territory. The heads of MGM have indicated they are ready to spend a cool $1 billion, while Leven said that Adelson is prepared to go to the $2 billion mark to make an "architectural wonder."
"I think MGM's commentary about a billion-dollar building is not enough. I think you need a $2 billion building. And I think that would be self sufficient and provide significant returns for the casino company and the city of Atlanta. Atlanta needs something significant or it's not worth it," said Leven.
He also stressed that instead of developing just another casino, the Sheldon Adelson Atlanta Casino should be far more than anything else people are used to seeing. Leven believes that Atlanta is need of something spectacular that can have the power to attract extremely large crowds, just like the marina Bay Sands or Las Vegas' Bellagio. "Atlanta needs a Marina Bay, a Bellagio. Something that would be an Opryland at a four- or five-star level. And it would be the only place in the Southeast like that."
Sheldon Adelson Atlanta Casino project is not the only topic of debate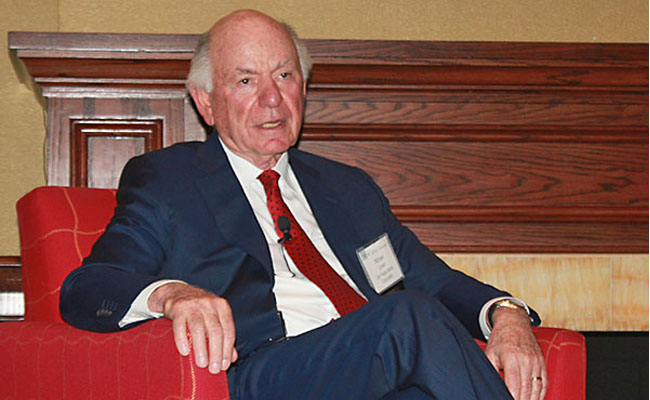 Mike Leven (Image credit: Penn State SHM)
Mike Leven gave assertions that Adelson is a person with a "big heart," saying, "He's a guy with a very good heart. He's controversial for sure. He's dynamic and aggressive. But he makes enormous contributions to every community he's been in. And that's what people should be looking at."
The problem with building a Sheldon Adelson Atlanta Casino is that the Las Vegas Sands owner does not enjoy the strongest relationship with officials in Georgian Republicans, despite maintaining direct links with other Republicans. And the main reason for the strained relationship is due to his intention to build the casino in their State in the first place.
According to myAJC, House Speaker David Ralston and Governor Nathan Deal assembled together with Adelson in a meeting where they discussed the casino mogul's credentials and experience in business. Ralston said of the meeting, "We talked about his experiences in the business world and specifically as it related to that industry. And then, truthfully, we spent a good bit of time talking about the Iran nuclear arrangement. And he gets pretty animated about that. It was a wide-raging visit."
Considering his vast influence and financial clout, it appears as if it's only a matter of time before he receives the approval of Georgian Republicans. And although MGM's proposal for a casino will likely be appealing and offer numerous lucrative deals to the State, we guess that in the end Sheldon Adelson Atlanta Casino will be the ones that wins them over…