Gambling news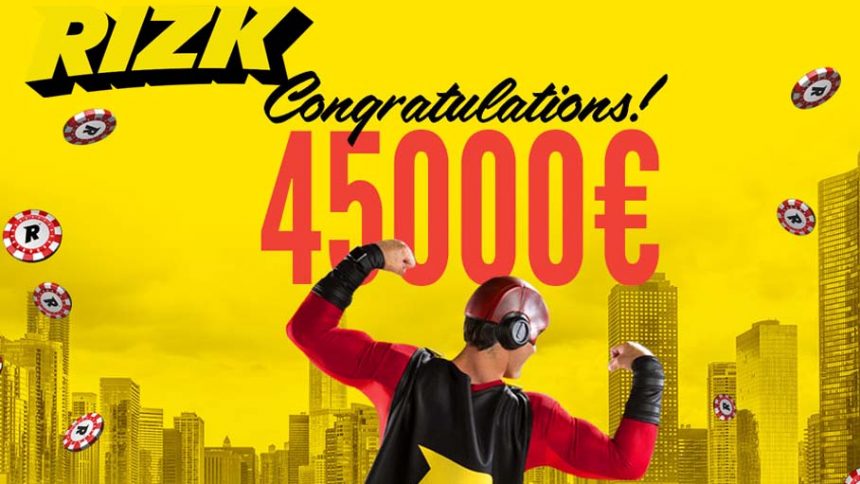 Rizk Casino Winner Scoops €45,000
12th January 2016
New Rizk Casino rewarded its first big Rizk Casino winner just a few days after being launched following its motto "real rewards, no bullshit." 
The lucky online casino player did not do anything special besides spending the night of 30.12.2015 playing his favorite online slot game. He scooped an amazing€45.000 on a single spin of NetEnt's Dead or Alive online slot game.
During the night he continued to play and amassed €70.000 after depositing only €50, with which he became officially the 1 st big winner at live Rizk, and at the same time got into the new casino's history.
The new Finnish winner must be envied by many other online casino players who were not on a hot streak that particular night. All you need to do is believing your luck and keep going until you actually hit the jackpot.
Unique Feature – Rizk Power Bar
Rizk Casino differs from the other competitors owing to some spectacular features. One of the most significant changes that has been brought to the online gambling world is the Rizk Power Bar. Anytime you play, the power bar will be filled up. The more you play, the faster the bar fill up and you will level up. In other words, you can be the king of the casino if you play hard enough.
Once your Rizk Power Bar fills up, the Wheel of Rizk is activated. If you are thinking what is this Wheel of Rizk, let us explain. Play hard, get your Power Bar filled. Afterwards, turn the Wheel of Rizk and get your surprise Rizk online casino bonus.
Many of gambler's favorite games are available and are waiting for the forthcoming lucky winners who are playing win some free money, jackpot, raffle tickets, free spins, super spins and mega spins.
Do not be so clumsy that you miss the fair chance of winning. Try your Luck today, follow the 1st big Rizk Casino winner and be the second happy winner of the casino.
Do you want to be also a big winner of Rizk? Go ahead!