Gambling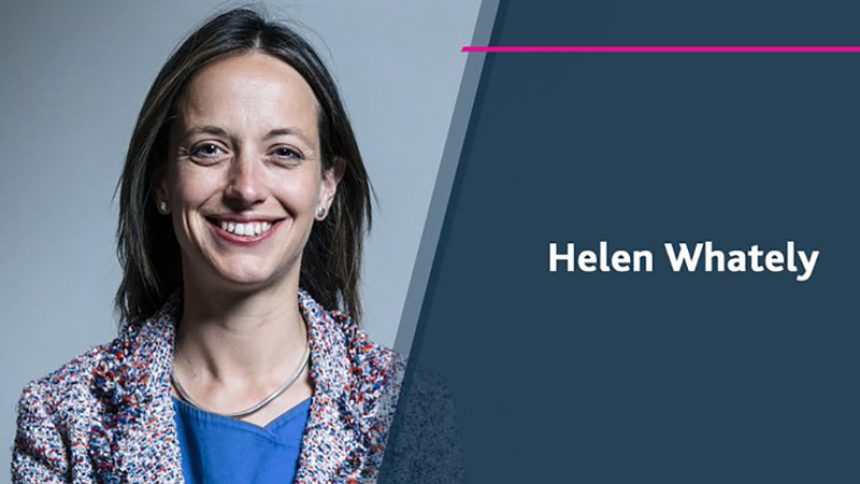 Reshuffling in UK Departments sees Helen Whately in charge of Gambling
17th September 2019
Another reshuffle has happened in the UK departments resulting in Helen Whately, who is MP for Faversham and mid Kent, being confirmed as the new minister for gambling in the UK. This was confirmed by the Department for Digital, Culture, Media and Sport. Let's take a look.
What is going on in the UK? From Brexit, to troubles with underage gambling and who could forget about the gambling problems viewers have with English football. Well, aside from the stories which could be found in the latest online gambling news, the UK can welcome the third minister to hold the role for gambling in the UK.
What Challenges Face Helen Whately?
First of all, the new minister for gambling in the UK has yet to introduce herself or her views on gambling. She will be taking over from Rebecca Pow, who held the position for less than two months after succeeding Mims Davies in July.
The previous minister in the role, Tracey Crouch, had done quite admirable work but resigned in Novermber when the introduction for new fixed odds betting terminals (FOBT) maximum stakes legislation got delayed.
Of course, those legislations as now in place since April when the maximum of £100 was reduced to £2. Many question marks have been asked as to whether the drastic £98 drop was the right move as it has affected the UK massively.
In other news, her predecessor, Pow, has gone on to the Department for Environment, Food and Rural Affairs, where she replaces Zac Goldsmith, who has been promoted to cabinet.
This latest reshuffle of departments and personnel comes after 21 MPs were expelled for opposing Prime Minister Boris Johnson's Brexit plans and the proroguing of Parliament.
The Deputy Chair of the Conservative Party, Helen Whately, has still to make her views public and many questions will be asked.
At least one good thing goes to her advantage, the support of Nigel Adams, who is the MP for Selby and Ainsty. On top of that, Adams will remain as Sports Minister and will support Whately in overseeing the regulatory development for UK gambling and Horseracing.