Gambling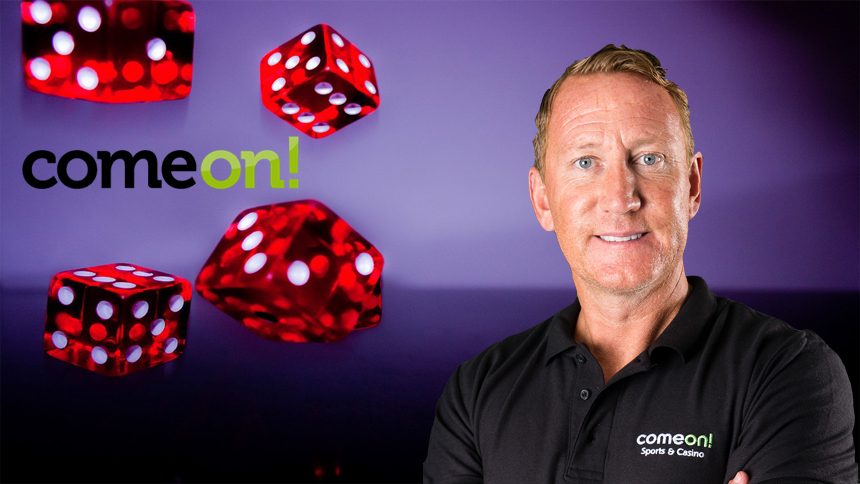 Ray Parlour, the ComeOn! Ambassador, Speaks Out about Retirement and Gambling
19th February 2019
In this article we'll be hearing some brilliant stories from former Arsenal legend Ray Parlour. Now an ambassador for ComeOn!, Parlour was reported on talking about his previous gambling and sporting adventures. What's safe to say is that we were extremely excited to listen closely to his stories. Let's take a look.
Ray Parlour had a success footballing career for Arsenal FC making 339 appearances for the club. He is very much an Arsene Wenger player winning three Premierships, three FA Cups and a UEFA Cup Winners Cup. His most notable moment was curling the ball from outside the box into the top corner in an FA Cup final against Chelsea.
Ray Parlour Talks about Gambling and Football
We have a series of questions recorded and Parlour gave back all the answers. Let's take a look.
What's your first gambling memory?
"As a kid growing up I remember the guy knocking on the door to give my Dad the pools coupon,"
"I think he won a bit of money one day and had a smile on his face.
"When I got into football, you would play cards on the back of the coach for a bit of money, and also Romford Dog Track where my mum worked. As a 15-year-old, I would see her, and they had slot machines, and obviously the dog races, and you would have a couple of quid each way there."
Tell me a funny gambling story from your Arsenal days.
"One certain player – we were in the FA Cup away to Hartlepool United,"
"We were in the Premiership, and they were Division 2 or 3, so on paper, we should have beaten them comfortably. We are 3-1 up, and this player was running everywhere, and usually, he is a luxury player, but he was tackling people all over the pitch. Then we scored a goal, and he ran in the goal, got the ball, and put it on the centre spot. The Hartlepool players were like, 'Give us a break lads, you're a Premiership side, and you're 4-1 up.' We had to score six goals in a game, and that was the bet. These days you can't bet in football, but you could in those days. I think we won 5 or 6-1 in the end. Spread betting was a big thing in the early days of football. We would bet, and the people loved it."
What were the gambling rules for EPL players back then?
"There were no rules,"
"I don't think a betting firm would take a bet when you're betting against yourself. If your betting for yourself to win the game, I don't think it's a major problem because you're trying to win the game anyway. Again, the easiest rule is what they do now – nobody is allowed to bet. Otherwise, it can become too cloudy. It's like the offside rule. If you go back to the old rule, it was easier to work out. There was none of this, "Is he offside or not?" He either was or he wasn't. I could never work out why footballers want to bet on certain things because they earn so much money anyway. I guess people get a buzz out of it. It can get out of hand, and probably the biggest problem in football now is betting."
Does money make the world go around?
"It's all about money,"
"The betting industry – I am at the exhibition today, and you can see the different ways of enticing people to spend money. It's a major factor in lots of people's lives. Football wise money is important, but playing football is important and being happy in your environment. If you're earning lots of money, but not playing, like Mesut Ozil, then there could be a problem because football is your life. When I was playing football the money was a bonus; football came first. I used to sign contracts and be happy to play, whatever contracts they gave me. My mum and dad have always said the simple life is always easier than a complicated life, and I believe that."
When you came into money, how did you treat your family
"My mum and dad were responsible for me getting into football. My dad would take me to all the games, and always support me with what I wanted to do. They are a major factor in my success. They are also very independent. If you said to them, "Here is some money," they wouldn't take it. They are old school where they want to earn their own money."
How does retirement make you feel?
"Everybody is disappointed when you retire, but you always come to a stage in your career when you know you can't compete like you want to, and not just in football, normal life,"
"One door closes, and another opens. Luckily, I am still in football, and watching games every week, and I am enjoying that. You need to have a plan. 31-32 comes around really quickly, and if you don't have a plan, it could be a problem. If you go into media, coaching, then sort that out before you retire. Otherwise, June comes along; you don't have a contract, and you don't know what to do with yourself."
If you liked this article on Ray Parlour be sure that you can find similar gambling articles at the latest online gambling news.