Gambling news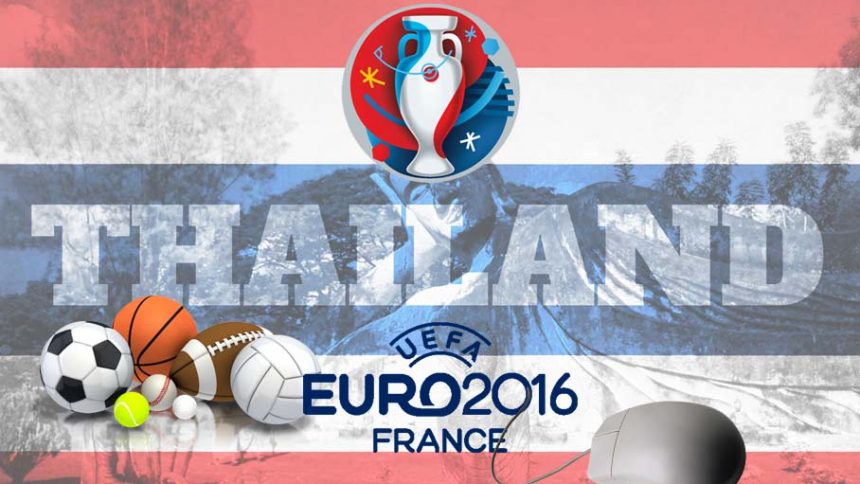 Police Hunt Football Betting Sites in Thailand Before Euro 2016
10th June 2016
The Royal Thai Police has started to hunt online football betting sites in Thailand as we ll as the traditional bookies who accept bets for Euro 2016 Football Tournament.
Popularity of football is growing in Thailand day by day. Especially, the number of fans of European football is way beyond the level which can be underestimated. This popularity creates worry in the public since many gamblers especially youngsters may want to wager bets on Euro 2016 matches in Thailand.
Moreover, it is expected that there will be first time bettors during the tournament as European Championship is the second most popular football betting event in the world after the World Cup. Many European and US online betting sites offer Euro 2016 betting odds offers and sportsbook signup bonuses for Thai bettors. However, the Thai police aim to stop the betting operators which serve the Thai citizens. If you were looking for an answer to the question of "Can you bet online in Thailand", the answer you will get from now on won't be positive.
According to online gambling news, deputy national police chief Pol Gen Chalermkiat Sriworakhan presided over the opening of the anti-Euro 2016 gambling center. It seems like, the Thai police take Euro 2016 betting in Thailand very seriously and they are determined to prevent people from wagering bets on the Euro 2016 matches.
It seems like the Thai police have decide to cooperate with the Information and Communication Technology Ministry to stop illegal online football betting in Thailand. From now on, Thai online betting sites have to look for new markets to generate revenue as they cannot operate within the borders of the country.
Although, banning the betting sites in Thailand is against the freedom of people, many Thai citizens, especially youngsters seem to be satisfied with the preventive efforts of the Royal Police. According to gambling news in Thailand, a 2014 study showed that gambling is not only popular among adults but also among youngsters even younger than 15. However, this popularity doesn't mean that there is a nationwide acceptance of sports betting in Thailand. This week on Tuesday, 150 students joined an anti-Euro 2016 betting campaign. They claimed that people can have fun watching Euro 2016 games even without betting on them.
Operators of Football Betting Sites in Thailand Will Face Harsh Penalties
According to the deputy spokesman of the Thai Royal Police Piyapan Pingmuang, those who organize illegal football betting activities in Thailand involving 100 gamblers or more with minimum 10 million baht wagering will face charges related to money laundering. Smaller bookies and their clients will face criminal charges under the Gambling Act.
The Information and Technology Ministry was ordered to shut down the illegal online football betting sites in Thailand. The Royal Thai Police went further and warned the neighboring countries as well so that there won't be any football betting site in Thailand and the surrounding geography.
If you are in the country and want to bet on Euro 2016 in Thailand you may have serious problems as the criminal charges effect the bettors as well.