Gambling news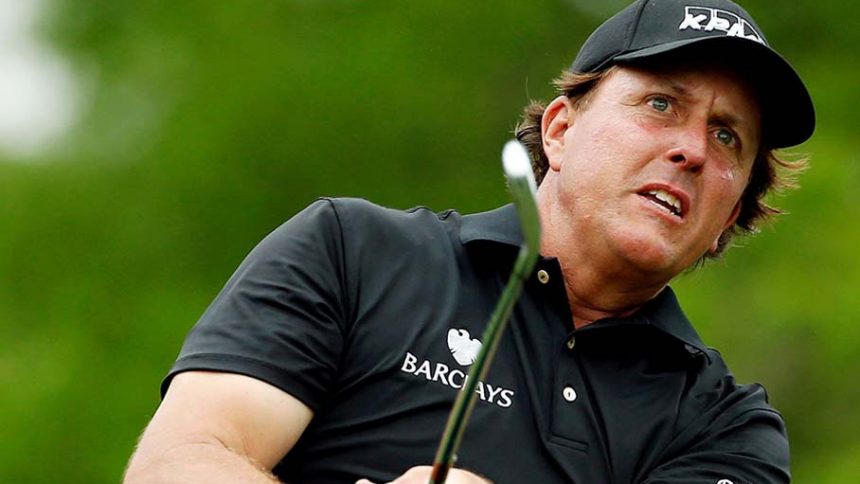 Phil Mickelson's Money Laundering Connection Faces Prison Sentence
7th June 2016
Phil Mickelson's money laundering connection Gregory Silveira has been sentenced to prison and $18,000 fine along with three years of supervised release. Mickelson managed to get away with his illegal sports gambling activities.
According to US gambling news, 42-time PGA Tour winner and one of the golf's wealthiest and most popular players Phil Mickelson got away with his involvement in an US off-shore betting and money laundering activities. This is definitely one of the strangest Phil Mickelson news ever.
Gregory Silveira has been found guilty for laundering money for his clients between February 2010 and February 2013. And surprisingly enough, one of his clients was the popular golf player Phil Mickelson.
As a matter of fact, Mickelson wasn't involved in the money laundering activity per se. He involved in an off-shore betting activity which is illegal according to US gambling laws. Considering the fact that he is a sportsman, his involvement in a betting activity is immoral as well.
According to the report of ESPN, Mickelson managed to get into off-shore gambling debt of $2.7 million. The story gets tricky here. He owed the money to famous sports gambling icon Billy Walters. In order to pay off this debt, Mickelson received insider trading tip from Walters. As a result, he managed to pocket $931,000 through further sports gambling activities and he managed to pay off his debt to Walters. However, Mickelson wouldn't be able to transfer such a huge amount of money to a famous gambling icon on his own as he would be under scrutiny right away. Therefore, he found Silveira to handle this transaction for him.
Gambling laws in the US ban all off-shore gambling activities. Most online US betting sites and the gambling sites in the US are regulated and carry US gambling licenses. Hence, what Mickelson did was definitely illegal as he chose to bet on sports through off-shore betting operators. However, he didn't face charge as he didn't actually get involved in the money laundering activity.
Silveira got caught due to the frequent money transferring activities that he did between his bank accounts. The government recommended Silveira to be sentenced to five months in prison. However, he managed the piss the U.S. District Court Justice Virginia A. Phillips off and he got a lengthier prison sentence along with $18,000 fine and three years of supervised leave.
Silveria told the judge "I am the dumbest money-launderer that ever existed. I wasn't trying to conceal anything."