Gambling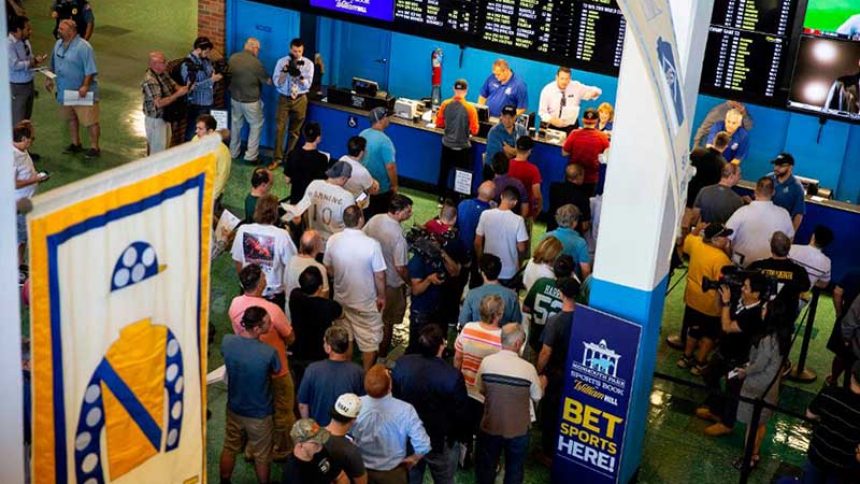 NJ October sees 297% Rise in Sports Betting Revenue
18th November 2019
According to the latest reports in the US, NJ October saw the state rack up a total of $292.9m in gaming revenue. This is considered to be a 23% rise year-on-year. Sports wagering revenue saw the biggest leap, rising 297% to $46.4m. Another interesting factor was internet gaming which increased 69% to $45.2m. Let's take a look.
Before we jump straight into it, feel free to take a look at the latest online gambling news. On that page, you can find several quarterly reports as well as all the hottest gambling-related stories out there. Head on over there now to see for yourself.
NJ October Figures Up for the Month
As for the total sports wagering handle in October, the month saw an 87% rise to $488m. Another interesting factor was looking at the slot machine win, which was up 4% at $147.5m, table game win was $54.8m, down 6% and casino win increased just 1% to $202.3m.
As for year-to-date gaming revenue figures, the result sees the total gaming revenue up 30% to $2.9bn.
From the state's individual operators, Resorts Digital took the most sports betting revenue, rising 107% to $10.6m.
Borgata saw the highest casino win revenue for October, totaling $51.5m, up 2%.
Golden Nugget generated the most revenue from internet gaming, rising 72% to $16.6m.
Resorts went through one of the biggest drops in October, its casino win revenue fell 12% to $12.1m.
NJ October saw the state reach new heights this year. We will be keeping a close eye on how well they do for the rest of the year.