Gambling news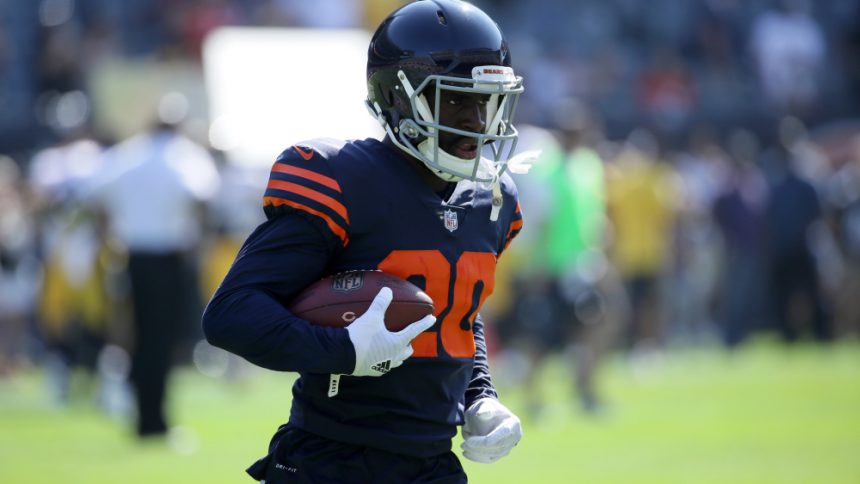 NFL Gambler Earns Crazy $17,000-1 Pay-out
19th September 2018
In the US, sports betting is becoming more and more popular with all the fans across the country. Well, for one gambling man, it's been the week of his life. Playing on William Hill's Pro Football Progressive Contest, the man was able to pick up a $17,000-1 shot and win it. Let's take a look. 
In the US, many gambling operators are currently investing in sportsbooks. These companies, such as Paddy Power and William Hill, are hoping to quickly gain the support of many sports fans into using their sportsbooks. Check out the latest online gambling news for more information on gambling in the US. 
Winning a $17,000-1 Shot
To compete in the weekly contest at William Hill, you'll have to pick all the winners on the card as well as pay $5 to compete. That's a total of 16 games. Our star was a man who picked 15/16 with one draw keeping him away from 100%. However, in the NFL gambling terms at William Hill, a draw is considered as a win. As for his $5 bet, it took him to win $84,565.
Below, we have put two pictures for the $17,000-1 winner. One of them was posted to Twitter by William Hill. The other is a picture of the actual card.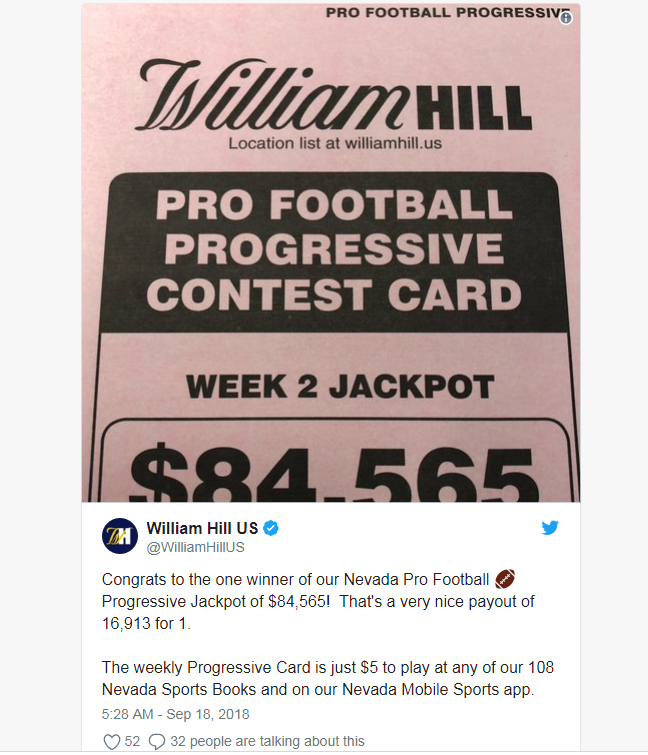 I'll tell you what, not many people would be able to choose the picks he did. The love of sports betting is that no matter what, you'll never be able to be 100% sure of outcomes. When choosing so many games, there's less than a 1% chance that all the favourites will win.
That is why I have great respect for this $17,000-1 winner as he went with underdogs and they paid off. To paint the picture a little clearer, let me take you through some of the action.
It's the fourth quarter and Russell Wilson for the Seattle Seahawks has just been intercepted by Prince Amukamara for the Chicago Bears. That Monday night, after intercepting, Amukamara sent the ball the other way for a touchdown which all but won the match.
The Bears victory meant loads for the people of Chicago but the $17,000-1 winner just pulled off a gambling miracle. With emotions running sky-high, we presume that the NFL gambler will have another go next week when the action returns.