Gambling news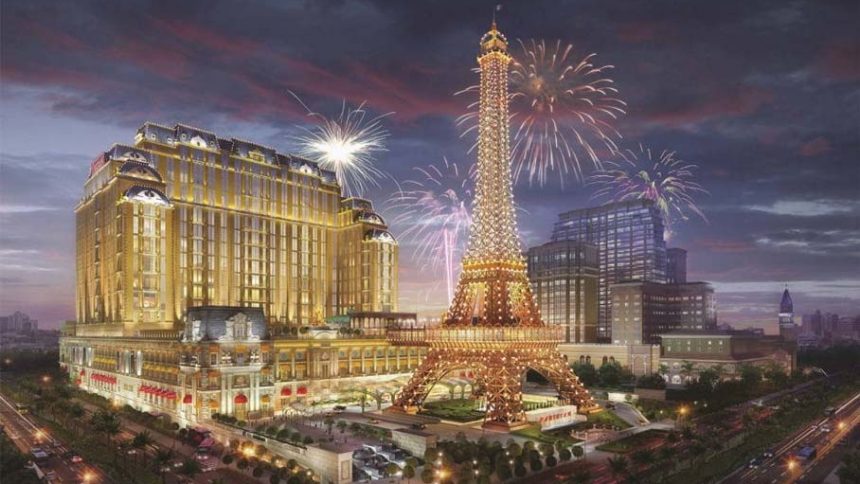 Sands' New Macau Gambling Destination The Parisian Gets 150 Gaming Tables
6th September 2016
Las Vegas Sands' new Macau gambling destination The Parisian has been granted 150 gaming tables by the local gaming regulator. This decision is expected to provide a boost to Sheldon Adelson's new $3 billion casino resort to enter the Chinese gambling market as efficient as possible.
According to the latest gambling news, Las Vegas Sands' Macau gambling division Sands China announced that their new casino The Parisian has been given 150 gaming tables by the local gaming regulator. The casino resort will open its doors in one of the biggest gambling hubs in the world. Gambling is strictly forbidden in mainland China. However, Macau has more liberal gambling laws which allow the American casino magnates to open new Macau gambling destinations.
Sheldon Adelson's Las Vegas Sands has already got a number of casinos in Macau. The latest one is The Parisian which will feature a half-scale Eiffel Tower as the most important landmark of the casino. The hotel property will have more than 3,000 rooms and suites. Moreover, there will be 450 table games and 2,500 slot machines.
Steve Wynn also opened a $4 billion casino called Wynn Palace in Macau recently. This new Macau gambling destination was granted 150 tables. After this announcement, the number of tables that The Parisian would get had been a matter of curiosity among experts. With the new 150 gaming tables, Sands China's new project seems to have enough tables to increase their revenue as they also operate some major casinos in the region including the famous Venetian Resort.
Adelson's Aim to Receive 250 Tables Failed by the Macau Gaming Regulator
The Parisian will open with 100 new tables and receive 25 tables in 2017 and another 25 tables in 2018. Despite the fact that Adelson hoped to receive 250 gaming tables for The Parisian, the current number 150 can be regarded as positive for the new Macau gambling destination. According to Fortune's report, Union Gaming analyst Grant Govertsen said that any number of tables above zero was a positive for Sands.
The underlying reason behind Macau's limitation towards the gaming tables is that the gaming regulator aims to control the growth of gambling in the region. They aim to limit the annual increase in the number of gaming tables to three percent until 2023. They also aim to increase the contribution of the non-gaming revenue to the casino industry from 6.6% to 9%.
Macau's gambling revenue is on an increasing trend lately. However, revenue is limited to brick and mortar casinos. Macau doesn't regulate online gambling. Best United States online casinos and the top European gambling sites cannot serve to the residents of Macau legally.