Gambling news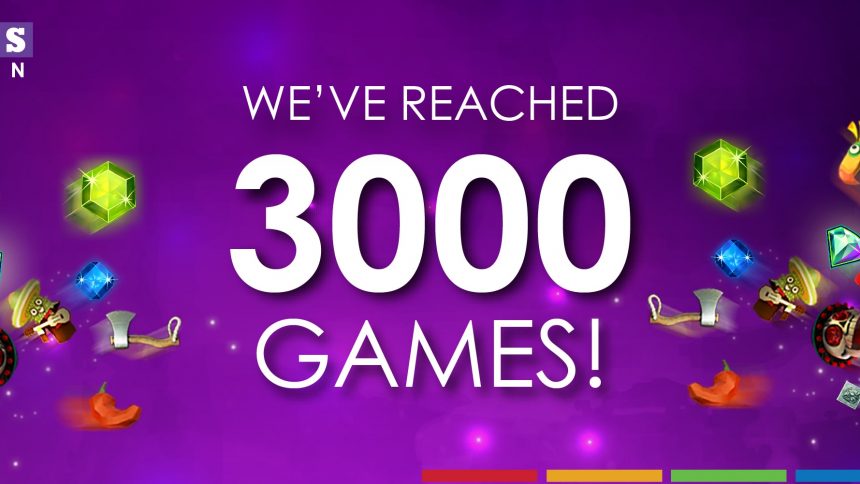 More Awesome News at SlotsMillion Casino
18th November 2018
If you're in charge of an online gambling site, what's the one thing you'll be on the lookout for? Games! That's right, you'll need to keep pumping in games so that your customers would be happy. Not only that, but they'll be able to keep their interest in your site as they play the hottest games online. That's why SlotsMillion Casino would be thrilled with the news they've received this week. Let's take a look. 
SlotsMillion Casino is one of the best online gambling sites in the industry. They're dynamic and offer all types of games with a handful of promotions. In fact, you can check out their latest one on our page for online casino promotions. IT's a Joker, the Halloween story continues!
More Fun at SlotsMillion Casino
As Christmas is fastly approaching, we see the following statement about SlotsMillion fitting, The More the Merrier. In Sweden, Finland and Norway, SlotMillion's portfolio has reached 3,000 online games.
This will soon be the case for Canada and Germany too, as they will also receive the new games and be over 3,000. It's always nice to see an online gambling site develop and become greater.
Now, 3,000 games is a lot. That's why SlotsMillion Casino has decided to introduce filters in their style. That will mean all you players will be able to navigate your way around much faster using filters such as:
Game provider
Game type
Game features
Number of paylines
Themes such as holidays, heroes and villains, scary slots, sport themed slots…etc
The online market is proving to be a home for SlotsMillion Casino, who are currently happy with their results. Their hard work was key to the success the gambling operator now has. By selecting the best software providers, SlotsMillion Casino's journey has been a fruitful one.
If you want to learn more about what goes on in the gambling world, why not check out the latest online gambling news. On this page, you'll be able to keep up to date with all the hottest gambling-related stories out there.
Not only that, but you'll find many guides which may teach you to better yourself and becoming a truly confident gambler. There's no harm in checking it out.