Gambling news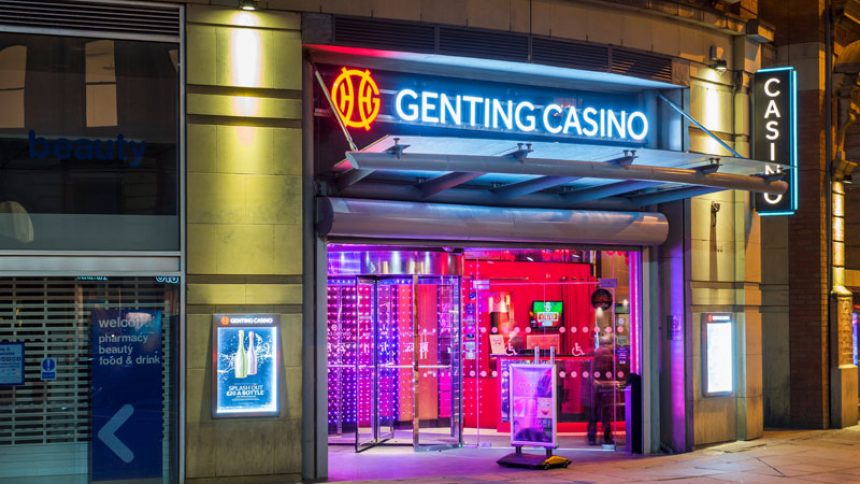 Manchester Casino offers Genting's Dual Play Roulette by Evolution
15th June 2018
Evolution Gaming, a Live Casinos provider, has launched another operation concerning Dual Play Roulette convergence table for Genting Casinos. On this particular occasion, the update will be located at Genting Casino Manchester. This latest change in the Genting direction comes 1 year after the successful launch at Genting International Casino, in Birmingham. Genting confirmed that further Evolution Dual Play launches will come across the UK. 
It has been live since June the 4th, when the Manchester Dual Play will be showcased by Genting throughout the World Cup. The proposed table will include 5 HD cameras with three out-ward facing screens. James Stern, Evolution's Director of Business Development and Land-based Scales, claimed the following on the recent modifications:
"The new Genting design is set to be a star attraction on the main gaming floor."
How will Genting's Dual Play Roulette Function?
Firstly, the table operates as a conventional Roulette table, which has a trio of screens to promote the key benefits of Dual Play. More specifically, remote players can join on-premise players and play at the same table, from virtually any location.
More from Evolution's Director of Business, Stern commented the next on the plans for Genting:
"It is this ability to bring together on-premise and online players so convincingly — at the same table set in a real live casino environment — that has made Evolution Dual Play such a hit with Genting customers,"
But could Genting really pull off another one of it's successful operations? In the next section we will hear from the Director of Gaming Product at Genting UK. However, before doing so, we suggest you readers keep up to date with the hottest new stories at the latest online gambling news. 
Rob Hoddinott's Accurate Description of Genting Dual Play Roulette
The Director of Gaming Product at Genting UK had put together a few words to announce the operation for itself. With this statement, he will hope to transmit his understanding to those listening. The following is from Rob Hoddinott:
"Evolution Dual Play really does offer the best of both worlds for our land-based and online customers,"

"We've seen how our Evolution Dual Play table at Resorts World Birmingham delivers a truly convergent solution that is hugely popular with players, both on-premise and online. Players have seized the opportunity to play online at the table and enjoy the Genting Casino experience when they are unable to make it to Resorts World to play in person."

"The screens draw people over to the table and are a great way to promote the fact that players can continue to be part of the live game when they get home or to their hotel room."
Do you think Genting is a good proposition for the gambling industry? Have you ever tried a Genting Dual Play table before? Have your say on the Dual Play Roulette edition powered by Evolution and Genting.