Gambling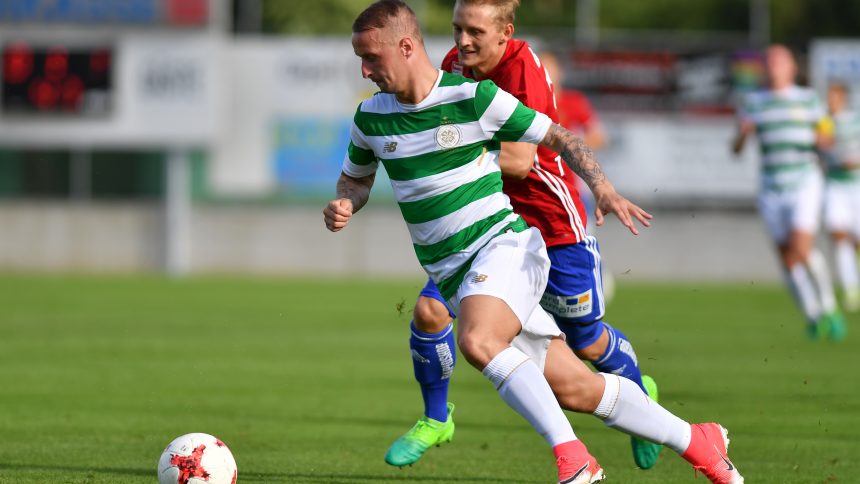 Leigh Griffiths of Celtic FC Denies His Absence is because of Gambling and Drugs
9th January 2019
Being a football star you're always on the end of a story. This is the case for Leigh Griffiths who is a Celtic professional player. Playing as a forward in Scotland, he's taken some time out of the game. It was announced in mid-December by Celtic manager Brendan Rogers that the striker has some personal battles he has to deal with. Let's take a look.
After taking a miss of the game, rumors starting flying about that Leigh Griffiths had been up to no good gambling and taking drugs. Let us remind you, that for a professional football player, NBA player or even referee in all sports, gambling is a taboo. There's no room for kindness as professionals are not permitted to gamble even in another sport. Check out the latest online gambling news for more information on it.
Celtic Star Missed As Rumors Start
Back when Brendan Rogers announced his departure, fans could only assume. Here's the statement from the Celtic manager:
"Leigh will be out of football for a little period of time. He's had ongoing issues for a number of months.
"He's reached a point where it's a struggle for him. We are going to give him all the professional help he needs to get him back in a good place.
"He's a great guy but football and life is tough for him right now. We want to help him with that and we'll let you know when he's back.
"I'm very close with him. We have a strong relationship but he's had number of issues outside of football."
"The most important thing for managers and coaches is the welfare of players. It's no longer a weakness to talk now. He has all of our support – the team, the staff and the supporters."
What didn't help his cause any more was that Griffiths was spotted at Newcastle Races which led fans to believe he was missing games whilst going betting on horses.
Leigh Griffiths Speaks Up
With all the rumors going around, it was high time for the Celtic professional football player to speak up for himself. Just this week, he posted a message on social-media to shine light on his absence.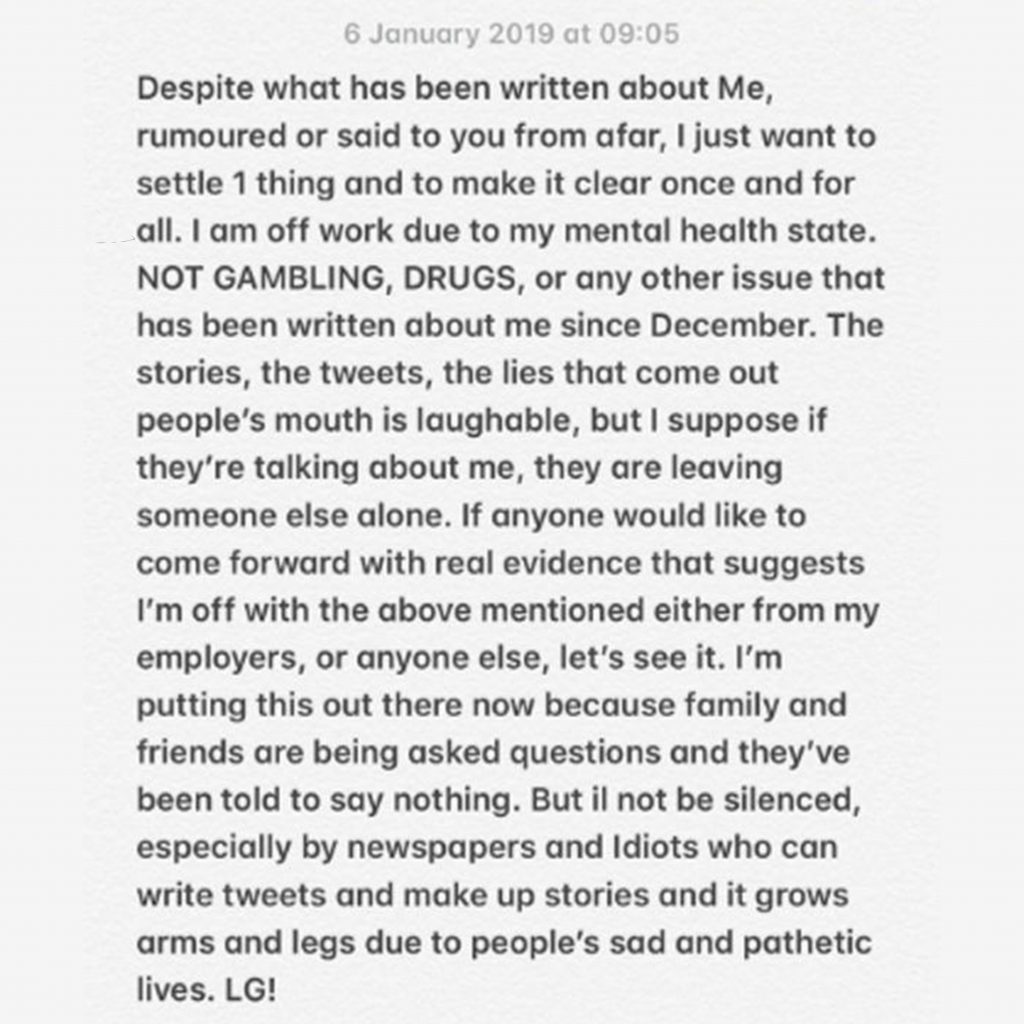 We've attached the full post to this article so you'll be able to see it for yourself. It seems as though Leigh Griffiths is currently battling with mental health and we wish him the fastest recovery so that he can get back in the game.