Gambling news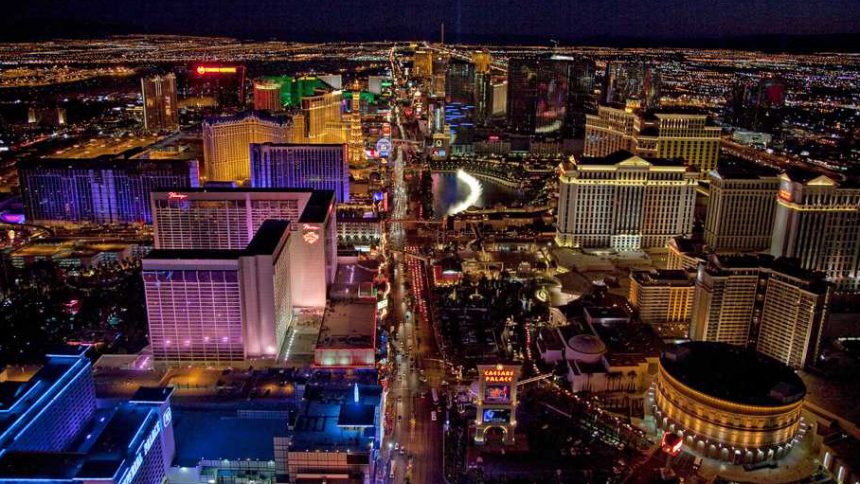 Las Vegas Stadium Project Will Attract the NFL, Despite Legal Sports Gambling – Mayor Carolyn Goodman
2nd June 2016
The NFL is standing by with a potential team to house the new Las Vegas stadium, with Mayor Carolyn Goodman highly optimistic about an imminent deal.
(Image credit: LineMakers)
Although Nevada gambling laws allow sports betting, the mayor of "Sin City" remains very confident that a Las Vegas stadium will see them get an NFL team, with the Oakland Raiders looking to make a move.
"We've had years and years of experience in how to set regulations and enforce them. But I really don't believe it's going to be an issue for us at all," said the 77-year-old mayor about Nevada gambling regulations. "At this point, the first step is to work through those numbers to make sure we can get a stadium built, do it high quality and most importantly in the right location."
Carolyn Goodman is adamant the city and the NFL will reach an agreement pretty soon for the new Las Vegas stadium – viewpoints that she's expressed during an interview with ESPN's Hannah Storm.
"I'm feeling very, very confident. You know we've really been working very hard to work out the details. It's all about the numbers. Always about the money, and whether or not the public is going to have any participation in it, you know," said Goodman.
She also added that the planned Las Vegas stadium would be funded by external sources, instead of using the standard practice – public money. "We are pretty much funded by room tax here, sales tax, and most of the people that live here, as in other parts of the country, don't want their personal money involved, but we're very lucky because our tourist base really is the money we're looking for to help fund the stadium, which should be just phenomenal here. We are so ready," stressed the mayor.
"Well, you know, we have no personal income tax here, as they have in California. We have no corporate tax, no estate tax, it's a great place to live, and the only thing we the residents pay are property taxes, and as we choose and buy things are sales tax. So what we're looking for in funding this is trying to find different avenues where we can get the Dollars to help build this stadium, because the economic boom to the entire community will far outweigh any cost, and it's looking at just adding additional amount to the room tax, the tourists pay," said Goodman.
(If you like to gamble online, check out some of the best online casinos in Nevada.)
Giants co-owner John Mara voiced his opinion on the matter of a Las Vegas stadium. "I'm open-minded I would want to hear a presentation about it and the pros and cons, and obviously there are some concerns, but I am not going to rule it out," said the 61-year-old Giants co-owner. "The gambling, is the market deep enough to support an NFL team, what kind of stadium would be there, what kind of support are they going to get from the community? Those would be the concerns."