Gambling news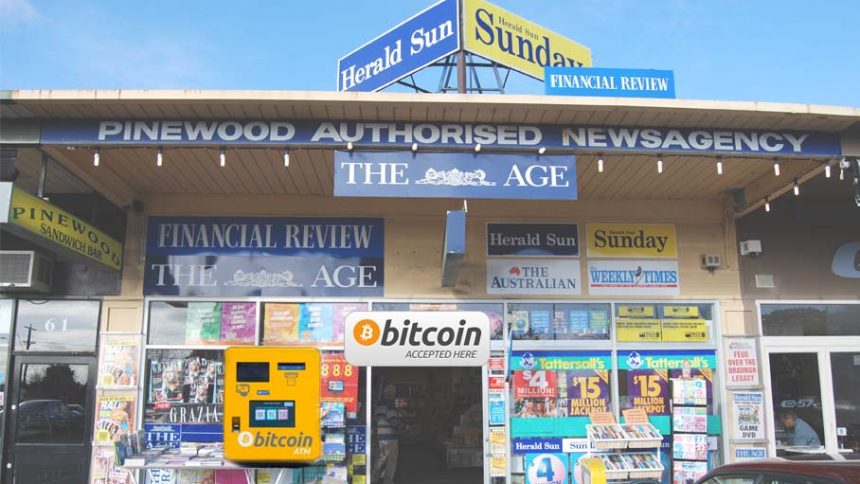 Bitcoins to be Sold in Newsstands to Allow Bitcoin Gambling in Australia
3rd June 2016
According to online gambling news, Bitcoin gambling in Australia will be quite easy as Bitcoins will be able to be purchased in newsstands over the counter.
Australia is ready to a revolutionary development. The most popular cryptocurrency, the currency of the future, Bitcoin will be able to be bought in newsstands easily in Australia. It is stated that 1,200 newsagents will sell Bitcoins nationwide. They will be the first Bitcoin bank outlets in the country.
If you have ever given a thought about how to buy Bitcoins in Australia, there had been only one way until now. The only way to acquire this high-tech currency was to buy it online. However, people do not trust online entities to exchange currencies. Now, there is a body that you can rely on while purchasing Bitcoins. This makes the whole concept of Bitcoin more tangible.
In an interview with Mashable, the general manager of Bitcoin.com.au, Rupert Hackett said that "It is hard to trust the current Bitcoin exchanges because the process is very vague to the consumer. We believe that through this retail partnership, we're offering proper branding that will give a lot of trust to the consumer."
Bitcoin transactions will be conducted through iPads which will be located at the newsstands. It will be like purchasing any other product. In this way, Australian online gaming enthusiasts will have the chance to wagers bets on the best online Bitcoin casinos.
Australia gambling laws allow online Bitcoin casino gambling. Therefore, this development will come in handy for many Australian i-gaming fans, indeed.
Current one Bitcoin is around A$744. It seems like a big sum; nevertheless, players can purchase portions of a Bitcoin called mBitcoin. The average transaction is expected to be A$150 to A$200. Cheapest Bitcoin for Australian players is worth A$50 currently in this new system. However, the aim is decreasing the limit to A$1.
This new system is expected to increase the popularity of Bitcoin in Australia. It is also expected that most of the best Bitcoin casinos may enter the Australian market and offer online Bitcoin casino promotions to Australian players.