Gambling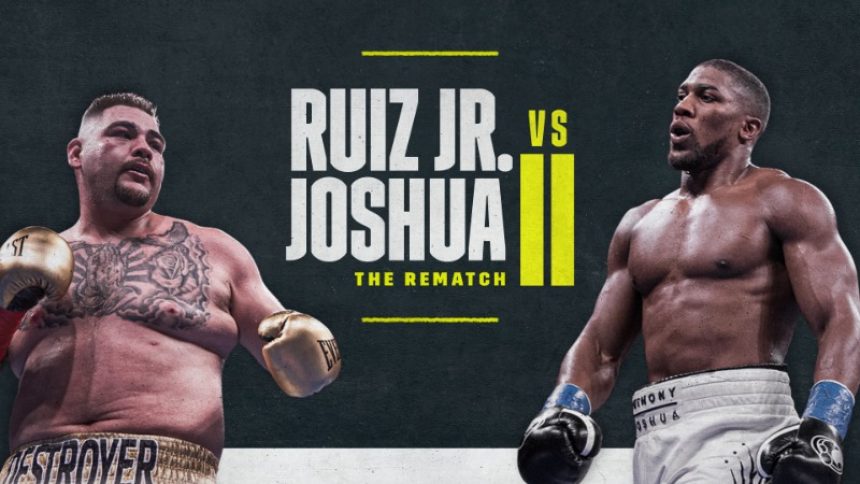 Joshua vs Ruiz Fight in Saudi Arabia will not be sponsored by William Hill
26th August 2019
There has been quite a bit of controversy in the build-up to the Joshua vs Ruiz rematch as William Hill, who previously sponsored the fight, have made it known that they will not be taking part in sponsoring the rematch. The fixture is set to take place for the heavyweight world title in December with the venue being in Saudi Arabia. Let's take a look.
Despite having Anthony Joshua as an ambassador, William Hill have announced that they will take no part in sponsoring the rematch between the pair. This comes as Saudi Arabia still sees gambling as illegal.
Joshua vs Ruiz Sponsorship Off Says William Hill
Back in the first game, Ruiz knocked Joshua down four times before stopping him in the seventh round on the 1st of June at Madison Square Garden. Joshua struggled to cope with Ruiz, much to the disbelief of many, having been as short as 1/33 to win the fight.
Despite having a controversial background to it allowing a fight to take place in a country where gambling is illegal, another issue arises due to Saudi Arabia's human right issues.
The boxing ring in New York was heavily dowsed in William Hill branding, but with the rematch set to take place at 9pm UK time, the operator will be able to use TV advertising for in-play betting as it is after the watershed of the recent whistle-to-whistle ban.
William Hill will still promote the fight as they continue to work with Joshua, for marketing purposes.
However, sponsorship of the fight between Joshua vs Ruiz is off.
Ciaran O'Brien, the Communications Director at William Hill has come out with a statement:
"The deal we have with Anthony Joshua is quite flexible around venues, as there is always the potential for a fight to be in a territory which isn't licensed.
"We will be adapting our marketing approach to focus on the pre-fight build-up for boxing fans. We're still very happy with our relationship with Joshua and we will be giving our all behind our marketing campaigns in the build-up to the fight.
"It's still a massive fight, so the lack of sponsorship of the boxing ring itself won't impact us. A lot of bets are placed pre-match and so we will be making the full benefits of using Joshua, with press conferences, for example, to maximise our deal with him."

What do you make of the Joshua vs Ruiz fight? Despite the sponsorship concern, will the match live up to the same expectations as before? Let us know your thoughts in the comment section below. Also, feel free to keep up to date with all the hottest gambling-stories at the latest online gambling news.