Gambling news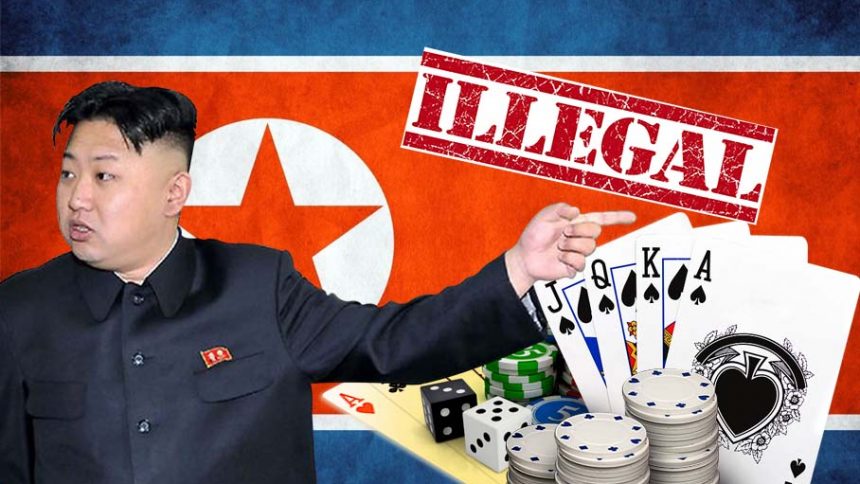 Illegal North Korean Online Gambling Sites Generate $800 Million Annually
8th July 2016
North Korean online gambling sites generate more than $800 million annually according to the director of the Korea Institute of Liberal Democracy Yu Dong-Yeol. He claimed that North Korea has 6,800 hackers to control their illegal online gambling operations.
According to online gambling news, North Korea is the world's closest country which bears great number of secrets which are known to only locals or to the officials of the communist government. Internet and media access is quite limited in the country. All the citizens can get is pure propaganda.
Many North Koreans are not even aware of the existence of online casino gambling. Nevertheless, their government makes around $900 million annually through illegal online gambling activities. This is the claim came from the director of the Korea Institute of Liberal Democracy Yu Dong-Yeol.
He further claimed that North Korea has an army of 6,800 hackers who run a number of illegal North Korean online gambling sites; most of them operate in South East Asia. Cambodian police busted an illegal North Korean gambling den in 2014 during the FIFA World Cup. The authorities managed to recover $8.6 million in wagering funds. This one example is enough to show the size of the North Korean illegal gambling network.
North Korean Online Gambling Sites are not the Only Illegal Operations of North Koreans
North Korean gambling laws don't allow gambling operations in the country. Well, laws are laws, Kim Jong-Un's men cannot operate illegal casinos within the borders of the country. Therefore, they have settled in the South East Asian countries to operate their illegal gambling dens.
North Korean cyber army operates in two ways. The first mission of the hackers is transmitting video and audio material which carries encrypted files that carry top secret information. The second mission involves developing and selling software programs as well as promoting illegal North Korean online gambling sites.
South Korea's National Intelligence Service reported that there are more than a thousand North Korean agents who run online sites which target specifically South Korean bettors. It shows that North Korea's animosity against their southern neighbors has escalated into a point which involves cyber missions as well. It is also known that North Korean hackers have attacked the South Korean governmental websites to steal secret information many times.
North Korea also runs websites which broadcast propaganda against South Korea. North Korean government invests a lot on cyber technology although its citizens cannot enjoy online freedom at all.
North Korean online gambling sites are not the sole sources of income which are located abroad. Pyongyang operates restaurant chains in many parts of South East and Eastern Asia.