Gambling news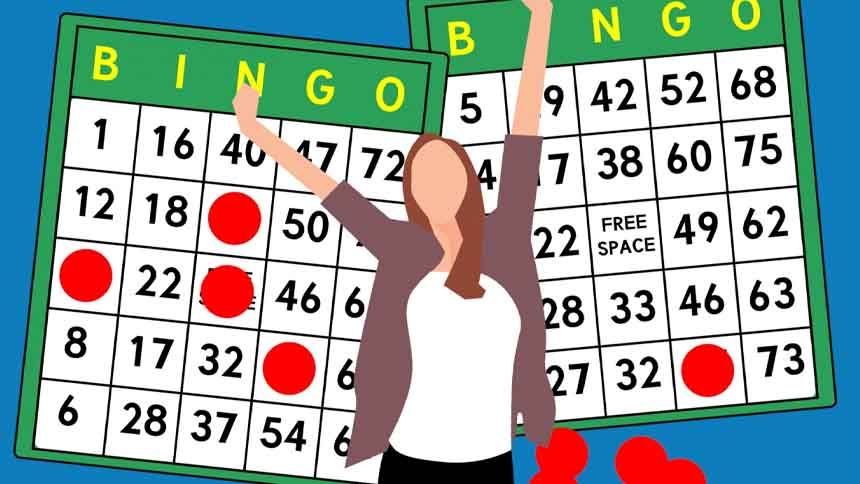 How to Play Bingo in 2020 – The Heyday Will Never End
30th June 2020
Bingo is one of the most entertaining and interactive forms of gambling both in the landbased bingo halls or on the online platforms. However, we can say it's quite an old-school game for old-school players. So, it can cause a headache for a lot of people to find out how to play Bingo in 2020. Let's take a closer look together!
We all know Bingo. Or at least someone who loves to play it. Even more, if you follow the latest gambling news, you can hear about plenty of interesting happenings in connection with this lovely game. Its beauty is coming from its simplicity while it's way more interactive than regular lotto.
How to Play Bingo in 2020 if you haven't played it before?
First of all, bingo is the best if you are attending a Bingo event. If you haven't tried it before, it's a must. Anyhow, the simplest way if you head one of the online options and have fun. The game is pretty simple. It's somewhere between the lottery and the scratch cards with extremely interactive elements. As the winner must shout "Bingo" unless he can't obtain the prize. Of course, online it works a bit different but the point is the same.
Basically just pick a site from the Bingo Casino Reviews and register. Right after you can head to the virtual bingo room. Probably, the most spectacular and trustworthy option is Betway Bingo between the options. Take a look at our Betway Bingo review to learn more.
Betway Bingo is your best chance to win money as well
Most people forget about the money-winning aspect of this game if we are talking about how to play bingo in 2020. First of all, we must admit that Bingo prizes can be huge if you play with the options with more balls. So, why wouldn't you win some money while having fun? Also, while online slots and table games are eating your balance even if you are playing with the smallest stakes, online bingo follows a slower pace. So the focus is on the game itself not on the easy money.
There are many options to play bingo online for cash, however, we suggest picking Betway Bingo, as they have the most user-friendly platform and the most trustworthy withdraw option.
How to Play Bingo in 2020 with your family?
Bingo can even be played within your family. You can also have fun online via Zoom and other applications which lets more people join within the same video call. However, you can also play it at home. You need nothing else but something to replace bingo balls (like small paper sheets with the letters and numbers). Of course, you will also need bingo tickets, that includes 25 cells (5×5). You will also need someone who announces the drawn numbers.
Also, if there are young children, you can replace the numbers with images, or words that is easy to draw. This way, every generation can have some fun together. Of course, if you ever want to play with real money stakes, don't even think about including family members under adult age.
In summary, if you would like to find out how to play Bingo in 2020, you mostly have to turn your face in front of the monitors. As time goes by, all these activities are moving to the online platform. However, as Bingo is mostly favored by elderly people they will probably need the younger generations' help to learn this newish form of entertainment both with the family or at the Betway Bingo. Take your time since it's worth the effort. To make your mood just take a look at how Matthew McConaughey joined in an open online Bingo room:
If you would like to learn more about 2020's most interesting bingo fun facts check out our other article!