Gambling news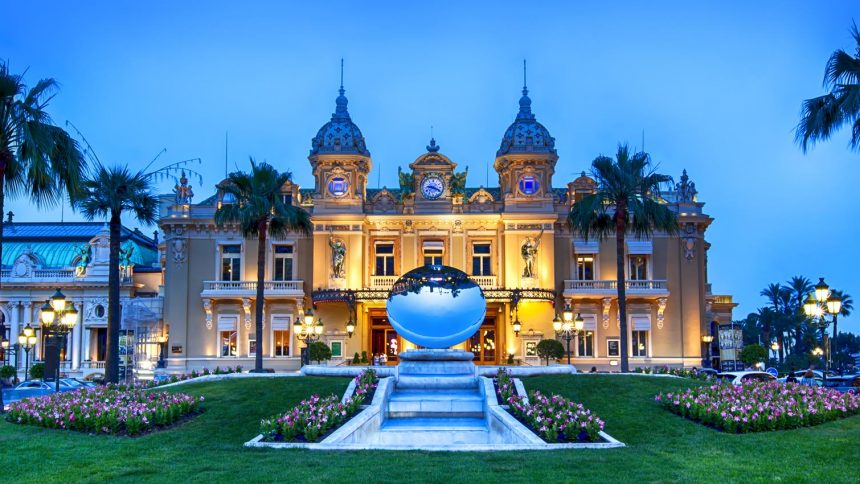 Have You Ever Been to the Best Casino in Monaco?
11th December 2018
We're extremely curious, as to whether you've ever been to the best casino in Monaco. Well, there's only one, which would suit the title. None other than the Casino de Monte Carlo. If you haven't had the chance yet to go, fear not. We will give you a detailed guide in this article as to why you should experience it. Let's take a look. 
If you're new to the gambling scene, or just wish to try out one of the top casinos in the world, you're in the right place. Casino de Monte Carlo is one of the most magnificent places to go to. You've probably ever seen it before. If you're a James Bond fan, let me tell you, Casino Royale, Never Say Never Again and Golden Eye were all filmed using that casino.
Why to visit the Best Casino in Monaco
Well, not only is it infamous for it's movie appearances, but the Casino de Monte Carlo is also one of the oldest casinos around. Here's a fun fact, to this day, residents living in Monaco are forbidden to actually play in the casino. That dates back to Princess Caroline, who forbade locals to use the casino saying that it's profit will only come in through foreigners.
The unique building was first under construction back in 1863, before finally being completed 5 years later. From it's early days, until the present day, it has always been a symbolic building. It lived through the roaring 20's, swinging 60's and today has adapted to a modern casino facility. So what does it symbolize? That's easy. It's the heart behind Monaco's successful casino industry and is a beacon of wealth, fun and excess.
What you need to know
Now, it's not all that simple to enter. There's a few guidelines you'll have to follow, which should help guide you to the most enjoyable experience. Helpfully, any cashier working there will be able to exchange whatever currency you might hold in order to play.
You'll need to have identification with you and be at least 18 years old. The casino is open from 9 am until 12 pm local time. The admission to get inside is €10 per person and then an additional €10 for entry to their private rooms.
The attire is a big part of the tradition. Considering this is the best casino in Monaco, and one of the best in the world, you won't be able to get inside with casual clothing. Instead, you'll need to wear proper attire. To put it in a more simple way, if you're wearing shorts, flip-flops or sport shoes, don't even consider trying to get inside. The casino recommends a jacket after 8 pm.
Did you know that the horse's shiny leg on the Louis XIV statue in the Hotel de Paris lobby gives you good luck if you rub it? Well, now you know.
If you wish to find out some more useful tips about the best casino in Monaco, why not check out our page on the latest online gambling news. On that page, you'll find a guide to not only the Casino de Monte Carlo, but other casinos in the area. Check it out here.