Gambling news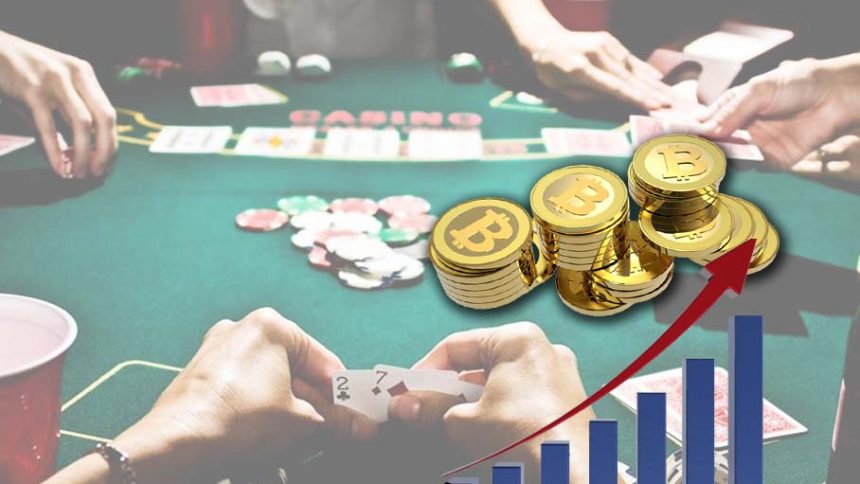 Growing Popularity of Bitcoin Gambling
4th April 2016
According to a report published on The Cointelegraph, the prevalence of bitcoin gambling is growing exponentially. One of the main reasons of this is the decreasing attendance on major sport events. When people can watch them from the comfort of their home, why would they go to overcrowded stadiums?
As we wrote about it earlier, bitcoin gambling has its' own advantages. The greatest benefits are the virtual anonymity and the comfort factor. In addition to these, the expenses of bitcoin gambling are near to nothing owing to the lacking transaction fees.
Sports betting and Bitcoin Gambling
Sports betting in general is a broadening industry and using bitcoin in sports betting has also largely expanded. More and more sportsbooks are accepting bitcoin bets. In terms of betting in the US, March Madness, the collegiate basketball championship is expected to generate over 9 million dollars from bets nationwide.
Regarding bitcoin betting, the charges of taking a single bet is significantly lower than visiting bookies. In comparison to the betting industry which offers betting exchanges between 5-16%, bitcoin betting exchange has an average rate around 2%.
Betting exchanges generally based on the action of players who are placing odds themselves or accept the odds of others. In bitcoin betting, betting against each other is a facilitator of the game. So players can be both the layer of odds or the backers of the bets and they can choose whatever they prefer.
Possible Risks of Bitcoin Gambling
Obviously there are sites which tries to exploit customers. However, all the inconveniences can easily be avoided by researching a site before playing there.
In order to prevent the risks of bitcoin gambling, the most important thing is to make sure you are playing on a site that offers provably fair technology. The term 'provably fair technology' is a bitcoin gambling standard, so these are the sites you only should trust in when decided to engage in this type of gambling. By using them, fair play and the exclusion of cheating are granted. At the end of the bet, the outcome is registered and bettors can check and validate them easily.
Trend Forecast in Bitcoin Gambling
According to speculations, despite the stable fall-back in March, April is supposed to bring growth in Bitcoin's price. At the end of March, Bitcoin's price was about $400-390. However, at the moment, one bitcoin is equal to 419.44 USD which indicates a slow increasing trend.
Here is a list of bitcoin casinos if you would like to venture into bitcoin gambling.