Gambling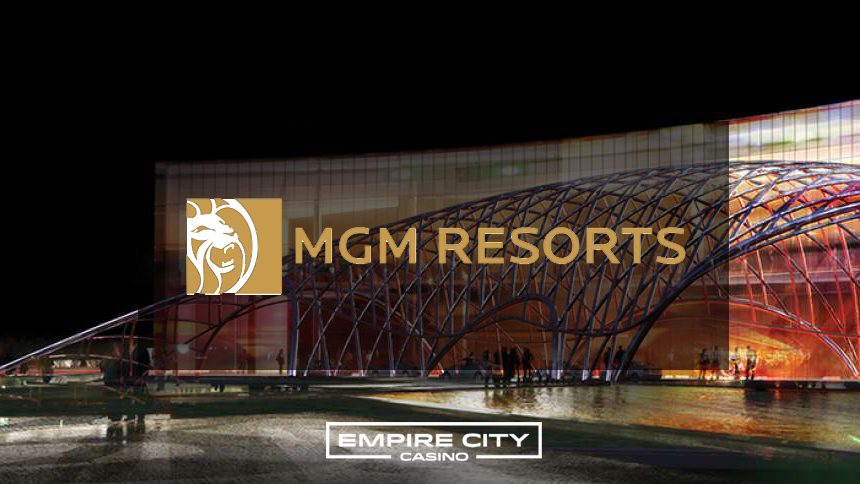 Good News for MGM Resorts International as they claim Empire City Casino
30th January 2019
Like it or hate it, the mega-million company, MGM Resorts International are going from strengths to strengths. Their latest acquisition is none other than the huge Empire City Casino based in Yonkers, New York. The deal is a stunning figure, which we will be taking a look at in a bit.
If you've been following the latest online gambling news, you'll know all the facts about MGM Resorts. The gambling organization is extremely popular and is only growing in size and reputation.
It was only a couple of months ago that the casino introduced the hot new way to gamble in style, with an MGM massage! They also boasted about their newly formed partnership with the New York Jets back in November.
Empire City Casino Purchased by MGM International Resorts
It was only this morning, that MGM International Resorts and MGM Growth Properties announced the latest deal which has gone through, the $850m acquisition of Empire City Casino in New York.
The deal is set to rise by an additional $50m should the 97-acre casino get a live table license by the 31stof December 2022. Empire City Casino is located just 15-miles away from Manhattan's Time Square and serves around 16 million eligible gaming customers in southern New York.
The casino offers gaming, racing, dining and entertainment, featuring over 5,000 slots and electronic table games, as well as live and virtual horseracing.
Let's take a look at a few words from Jim Murren, who's the Chairman and CEO of MGM Resorts:
"Over the past three years, we have established a meaningful presence in the northeast with Borgata in Atlantic City, MGM National Harbor in Maryland, and MGM Springfield in Western Massachusetts.
"With this new addition to the MGM Resorts portfolio, we have now gained a foothold in the high-density New York City region."
We also had the time to find another statement from an MGM representative. This time, you'll find the words from James Stewart, who is CEO of MGM Growth Properties:
"This is another excellent example of the power of our partnership with MGM Resorts."
Do you think that the acquisition for MGM Resorts International of the Empire City Casino will prove to be a beneficial one? Will the casino still make the same high income as always? Will MGM improve its facilities? We'll wait and see but be sure that you can find an update on the situation at the latest online gambling news.