Gambling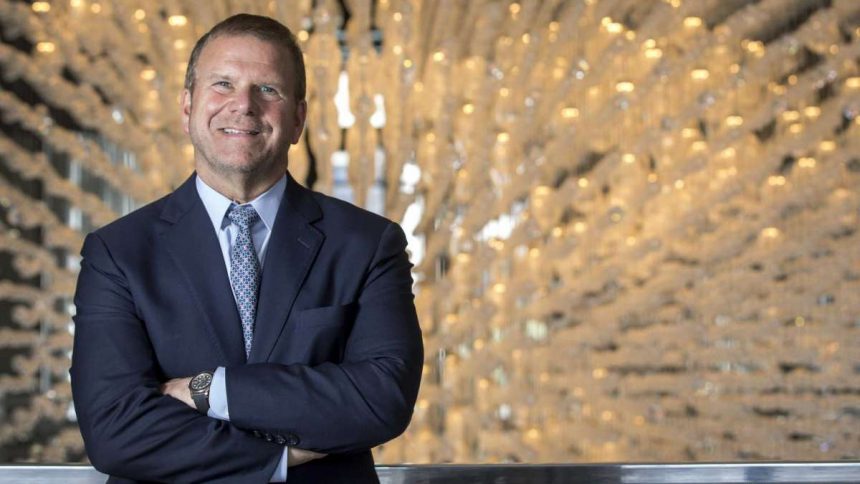 Golden Nugget Owner Tilman Fertitta Opens Up on Atlantic City "Crisis"
20th September 2019
Tilman Fertitta, the billionaire owner of the Fertitta Entertainment empire, which includes everything from Golden Nugget casinos to the NBA's Houston Rockets, has spoken about the problems he believes Atlantic City will face. Let's take a look.
Before we jump straight into it, feel free to take a look at the latest online gambling news for all the hottest gambling-related stories out there.
Tilman Fertitta Gives Verdict on AC
According to Fertitta, Atlantic City's casino market may be going down the same road which it did a few years ago, which could lead to a similar downsizing.
One of the biggest worries for Fertitta was the opening last year of Hard Rock Atlantic City and the Ocean Casino Resort (OCR), which put the number up for AC to 9 casinos.
Commenting on that, Tilman Fertitta has said that Atlantic City is "not a nine-casino market and I don't understand why nobody realizes that."
Fertitta noted that last summer's casino launches resulted in a lot of unemployed workers getting hired, but "every other casino has had to lay off jobs, so I don't even know how big the net gain is." Fertitta added that "none of the casinos have the cash flow that they did."
Although Hard Rock has performed well since opening, and OCR had the best month to date in August, Fertitta believes that the market will suffer with these 9 casinos compared with when they had seven.
He has stated that the additional two gambling houses opened will harm all the other casinos and eventually all 9 casinos will be suffering from having divided profits.
Fertitta said the market's 2014 implosion, which saw five casinos shut their doors, was because the operators "didn't have the money to keep [their properties] new and fresh." Fertitta said the market was making the same "huge mistake" all over again.
Tilman Fertitta saw Golden Nugget dominate the state's online gambling market for the past few years but with the addition of these two new casinos, it appears as though that rivalry will grow and perhaps AC operations will become far more tedious.
We will be keeping a close eye on the matter and update you in the coming future on Atlantic City.