Gambling news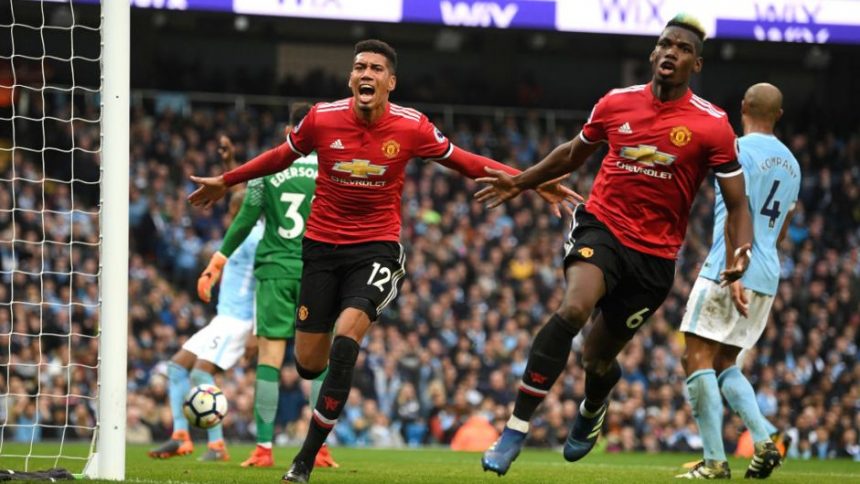 Gambler Loses Wife on Manchester Derby Bet
19th April 2018
Another tale of the ridiculous levels of wagering, this story is brought to us after the football match featuring the two clubs of Manchester. With Manchester City up 2-0 at half-time, an inspired United came-back to win 2-3. As for two friends in Tanzania, a peculiar Manchester Derby bet saw the loser give up his wife. 
Gambling with online casinos usually falls to winning or losing money. Gambling with friends can end up with props like beer or chores like washing someones car. Within limitation, wagering of any form has a winner, a loser and consequences. When gambling always think clearly and responsibly about your stake. Sadly, this was not the case for a certain individual.
Manchester Derby Bet Goes Way Too Far
Brought to us at Gambling Herald by a report in Nairobi News, this recent wager made its own headlines. The wager between Tony Shilla and Amani Stanley gained popularity on social media and even had a signed contract. The concrete wager translated stated the following from Mr Stanley:
"I hereby promise to give away my wife for an entire week to my brother Tony Shilla if Manchester City doesn't win the league title against Manchester United. I'm of sound mind and I've not been coerced into this agreement."
With this astonishing story now in the online world, what are your thoughts on this bet? As we are still trying to find a rational reason for Mr Stanley's dangerous game to play, we can only imagine how underappreciated his Missus must feel. Find out more sagas and stories in the latest online gambling news.
Other Situations when Gambling Went Over The Top
The sport of football is a popular one all around the world. Many people love the game and many love to bet on it. With all the recent stories coming out of responsible gambling, unfortunately there will always be a few crazy ones.
Another story featuring Manchester United was when they took on Arsenal. Two friends in Uganda made a similar wager to the Manchester derby bet by putting up a wife and Toyota to a house. After United won that game 1-0, the loser saw his house be raided by United fans. The fans kicked him and his family out of the house and claimed the territory theirs.
How to Gamble Responsibly
We have compiled 5 basic rules as to how to keep gambling with reasonable limits.
DO NOT USE A FAMILY MEMBER TO COVER A BET
DO NOT MAKE A BET WITH ANY HOUSE-HOLD OBJECTS
ONLY BET WITH WHAT YOU ARE CAPABLE OF LOSING
DO NOT MAKE MORE BETS TO COVER FOR ALREADY LOST MONEY
NEVER TAKE ANY WAGER FOR GRANTED
Although these are very basic and more or less manageable, there are a handful of gambling awareness programs. By checking out the latest gambling news, a recent story has been reported on. Crystal Palace have become the first Premier League club to make an initiative with GambleAware. To avoid another Manchester derby bet, take a look at them.