Gambling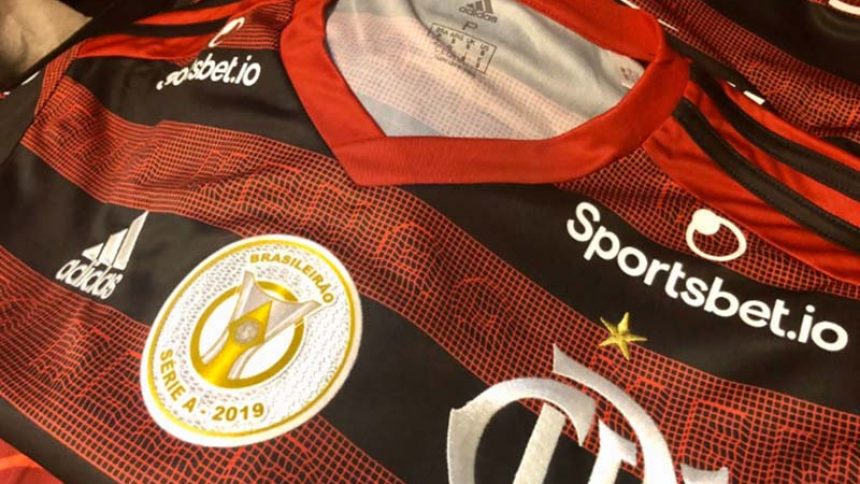 Flamengo New Shirt Sponsor with Sportsbet.io
29th October 2019
Brazilian football club, Flamengo, have announced that they will be teaming up with gambling operator, Sportsbet.io, in a deal which will see the football club play with a new shirt sponsor. Let's take a look at the story in greater depth.
It has been a hectic period from summer until now, with gambling firms signing new deals with football clubs. Such agreements would see operators have their marketing brands on teams' shirts and stadiums. There has also been criticism of these deals, with gambling firms accused of having too many adverts and sponsors in the game. Feel free to browse through these stories at the latest online gambling news.
Flamengo Partner up with Crypto-Currency Sportsbook
Sportsbet.io began a three-month betting partnership with Flamengo and due to its success, Sportsbet.io has opted to secure the right to have its logo on Flamengo's home and away shirts.
Although financial details of the deal are yet to be confirmed, one thing has been announced. Sportsbet.io will see their logo present on Flamengo's kit from the end of this month going into 2020.
Another interesting deal which took place in the summer was with English Premier League side Watford, who became the first English top-flight team to partner up with a crypto-currency gambling firm.
Tim Heath, CEO of Sportsbet.io, commented on the matter:
"We are incredibly proud to be a global partner of Flamengo, which is no doubt, the biggest club in Brazilian football. Starting our relationship as a Digital and Media Partner in 2019, it was a simple decision to take our sponsorship to the next level and have our logo on the famous red and black shirt.
"Flamengo's professionalism, both on and off the field, makes them a pleasure to work with and we are certainly looking forward to expanding our relationship with them in the years to come."
We also have the words of the president of Flamengo, Rodolfo Landim:
"We are extremely pleased with the performance and professionalism of our partners at Sportsbet.io, so are thrilled to strengthen our relationship with this new sponsorship."

It appears as though both football club and gambling firm are truly satisfied with this deal and will be looking forward to working even closer together in the future.