Gambling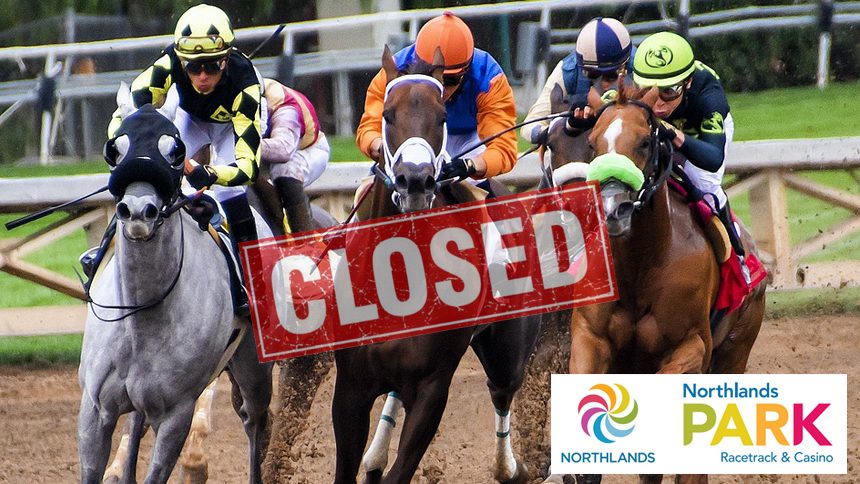 End of the Line for Northlands Casino
1st February 2019
Turn away now if this story will bring a tear to your eye. Yesterday, the 31stof January, marked the end of an era for Northlands Casino. The land-based gambling destination had been around for the past 23 years in Northlands Park. Many members of staff felt it an emotional farewell to a casino which had been running for over two decades. Let's take a look at the story as a whole.
If you've been following the latest online gambling news, you'll see that there's many casinos which come and go in the industry. Most recently, you'll find a story about the expansion of MGM Resorts International and how they purchased the Empire City Casino for a fee of $850m potentially rising an additional $50m.
Outlook on the Northlands Casino
For a casino to be successful, it has to generate a certain level of attraction as well as keeping customers happy. Gordon Wilson, the Northlands president, said this about the casino:
"I was around here when we opened the building in 1996, and I've seen the transition from horse racing and the slot machines,"
"We opened it up as a spectrum and it became Northlands Park soon after that. Yeah, it's a very sad day. This is winding up an era."
There was another, Scott Sinclair, Northlands Gaming and Racing director, who called the organization "a family".
"It's the one thing that Northlands has, is a community-based organization,
"It's all about reaching out, helping out — and what a better example of that than this place, where we've done that. Community's come out, we've supported thousands of charities over the years that this building has been around and with hundreds of thousands — if not millions — of dollars."
The track held its last race in October 2018, after being in operation for over 118 years.
What Next after Northlands Casino?
So, what are the next steps taken for the people in that area. Well, although Northlands Casino is officially history, a new horse-racing track is currently being built by Century Casinos south of the city. It is scheduled to open in April.
The new casino will have a one-mile track, up from five-eights which Northland Casino had. It will also have over 600 slot machines.
Wilson went on to say the following:
"Everybody wanted a mile racetrack and now they're going to have a mile racetrack; they're going to have brand new facilities; they're going to have additional revenue from the slot machines. I think it's a real win for the horsemen,"
Sinclair added this:
"Things that the horse racing world needs and the gaming world will also love,"
"They'll see all these same slot machines refurbished and taken to that building, so of course there will still be a piece of Northlands Park around, but just in a new home."
The city and Northlands agreed to a five-year agreement to keep K-Days on the exhibition grounds through 2022.