Gambling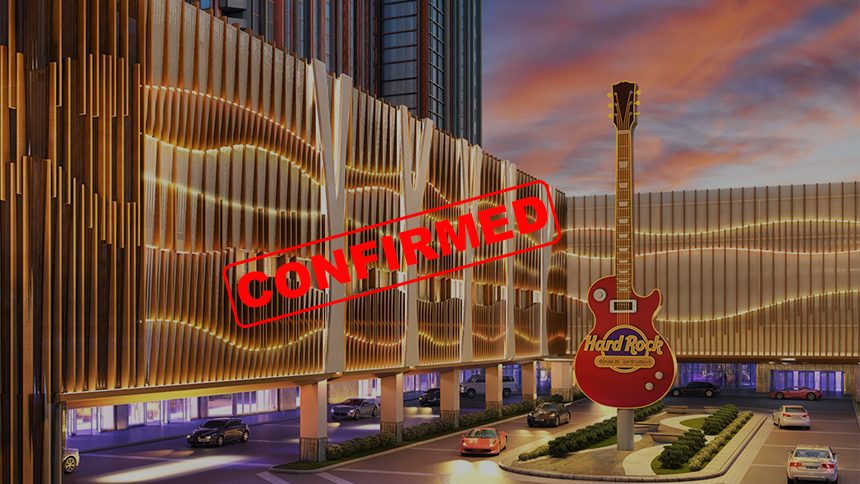 Hard Rock Atlantic City Confirm Sports Betting Right Before Superbowl
1st February 2019
Only last week, Hard Rock Atlantic City was given a green light for enabling sports betting. Acting extremely fast, the gambling company has already opened its sportsbook. This makes Hard Rock the most recent casino operator to do so, for now. Let's take a look at the story as a whole.
It was only eight months ago that the US Supreme Court reversed a federal ban on gambling outside of Nevada in which many more states took to gambling. New Jersey is one of the most popular states following the new laws. Well, you can find more information on that at the latest online gambling news.
Sports Betting Coming to Hard Rock Atlantic City
It was only last Friday that Associated Press reported that the New Jersey Division of Gaming Enforcement gave its approval for the casino to start tests of its system for online sports wagering. Since then, Hard Rock commenced operations the following day, with the sportsbook to go live roughly a week before the biggest sporting event in the US, the Super Bowl.
Becoming only the eighth casino in the city to offer sports betting, Hard Rock Atlantic City is rather late as there are only nine casinos. Caesars Entertainment offers sports betting through Bally's Atlantic City rather than with its other casino, Caesars Atlantic City.
Another big announcement came from Hard Rock President Joe Lupo, who said that he will make an statement on in-person sports betting at the casino. This is already scheduled for both in-person and online sports betting which will be available prior to the Super Bowl on February 3rd.
Reported just last week was a story that Hard Rock International won a tax case against the Atlantic City government. This gave the company an additional $4.8m to be paid over a period of four years. The case involved the company's inclusion in an $80m city ordinance for the settlement of casino tax appeals.
The Hard Rock casino, formerly the Taj Mahal Casino Resort, was purchased by Hard Rock International in 2017, and reopened last June.
The big question remains to be seen. Will the sportsbook for Hard Rock Atlantic City prove to be a good decision taken at the right time or not? With the Super Bowl coming up so soon, it's going to be a good reflection how popular the new sportsbook is. Until then, we'll have to wait and see.