Gambling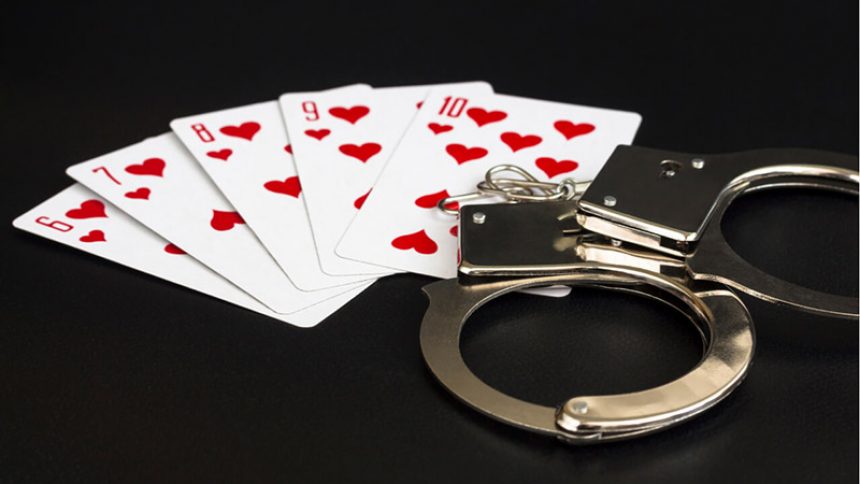 Eight Arrested in Hawaii for Illegal Gambling Activity
23rd September 2019
With a keen focus on cleaning up the illegal gambling activity in Hawaii officials and law enforcement officers from several departments have cooperated together to stop two illegal gaming operations on the Hawaiian island of Oahu, in both Pearl City and Waipahu respectively. Let's take a look.
Before we take a look at the investigation of Hawaii and the brilliant work from authorities to stop the illegal gambling ring, feel free to take a look at the latest online gambling news for similar stories on gambling rings coming from Asia.
Collaboration of Official Stop Illegal Gambling Rings in Hawaii
To take it into retrospect, the officials, who came from a joint effort from the Honolulu Police Department, the FBI, the Bureau of Alcohol, Tobacco, Firearms and Explosives, and the Department of Homeland Security, the illegal gambling offenders were caught red-handed.
Officials were able to confiscate 60 gaming machines, as well as secure $150,000 in cash.
It is assumed that there were 15 people in the illegal gambling ring, with the police arresting eight but 7 were able to flee.
Here's a few words from the US District Attorney, Kenju Price, who has been one of the main figures behind this cleaning up project of the island:
"With today's announcement of criminal charges, civil forfeitures, complaints, and seizures, we're communicating a very clear message to illegal game room owners. Our goal is to take your property through civil or criminal forfeiture. And if you or anyone else you know happens to get a cut of the proceeds of illegal gambling, we'll be trying to seize that, too."
"Through our investigations, we've identified 80 illegal game rooms on Oahu alone. They're located in commercial areas and houses located in residential areas. Our plan is to serve the owners or operators of each of these gambling establishments with a notice of illegal use of their property."

It appears as though the District Attorney and the officials are truly set on cracking down on all illegal gambling activities in Hawaii and will be coming after any other offenders.