Gambling news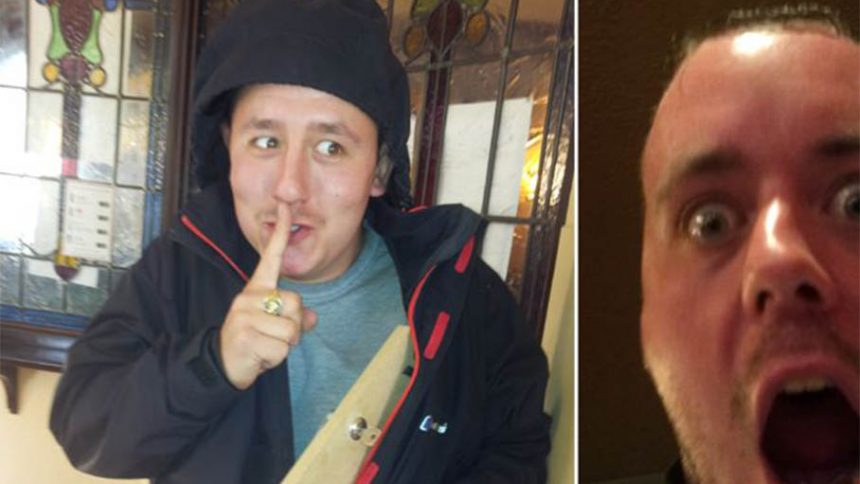 The Craziest Thieves of Gambling Machines
6th April 2016
Two of the craziest thieves of gambling machines were sentenced due to stealing thousands of pounds from slot machines throughout the UK. Benjamin Robinson (30) and Daniel Hutchinson (24) would definitely be in the records of the craziest thieves.
Image credit: BBC
What would be the last thing you do after robbing out a slot machine? Nobody would be as naive as our 'heroes', the craziest thieves of gambling machines who literally posted their success on Facebook.
After stealing thousands of pounds from gambling machines they were sentenced at Bradford Crown Court. But before it happened, the thieves found out that they make this event unforgettable by taking selfies. Robinson and Hutchinson carried out their mission with a childlike smile in the machines. Finally, they definitely messed up the business since they were stopped on the A65 at Gargrave due to speeding.
It happened back in 2014 when police had stopped their car and found over £3000 in cash, 2 balaclavas and a screwdriver. The selfies they took while robbing fruit machines became their biggest enemies since the court could easily identify the slot machines which were robbed by the fruit machine robbers.
Thieves of Gambling Machines in Balaclavas
They carried out the fruit machine raids by wearing balaclavas throughout the UK. It seems they are not really bothered about what happened, as Robinson said at the court he doesn't care that he is guilty. To be more precise, he said at one of the previous hearing, "I'm not bothered mate. I love it mate." Robinson's words can be listed among the best gambling quotes of the year.
During further investigation, police identified over £1000 in £1 coins and £2000 stolen from fruit machines across the country. Detective Chief Inspector Matt Walker, of North Yorkshire Police, called them 'lemons' and expressed they were quite confident about hitting the jackpot during the inspection.
At the end, Robinson was sentenced for 32 months' imprisonment and Hutchinson got the same punishment for 6 months. Moreover, Hutchinson also was suspended for 2 years and ordered to accomplish 120 hours of unpaid work.