Gambling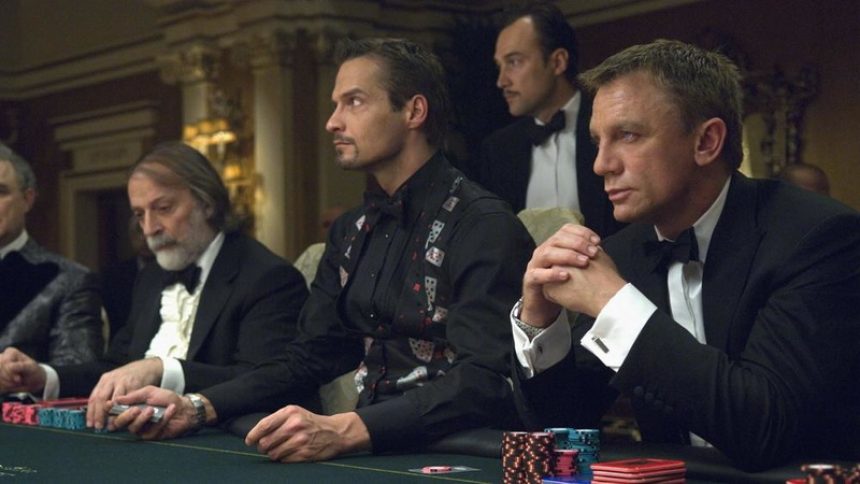 Check out this list for top Gambling Movies
26th July 2019
If you want to kick back with some popcorn, a diet coke and a good film to watch, why not check out our list for the best gambling movies out there. We have come up with a sure-fire way to make sure you can enjoy a movie with the best bits of gambling involved. Let's take a look.
If you take a look at the latest online gambling news, you'll be able to find many gambling-related stories. That's because we at Gambling Herald, do our best to bring you the best bits of what goes on in the gambling world. Feel free to head on over there now to see for yourself.
Best Gambling Movies for you to Check out
So, without further ado, let's take a look at the several gambling movies we have compiled for you in a list.
If you're in the mood for an all-time classic action movie, you can watch the ever-great James Bond, played out by Daniel Craig, in Casino Royale. The movie was released in 2006 and generated great response, leading Craig to play Bond on numerous other occasions.
Another popular movie is Rain Man, which is all about two brothers, one of which is a genius but with poor social skills. The pair go to a casino playing blackjack and find a way of making cash through card counting. A very recommended movie to watch.
The Chinese movie God of Gamblers is another brilliant gambling movie with a master of gambling who is known as the God of Gamblers. The movie was so popular, it had a few spin-offs and other sequels and prequels to the movie.
To put it clearer, there are other gambling movies one might be curious to check out and we have just the place for you to find them all.
If you want to read our list for the top 10 gambling movies of all time, we suggest you click on the link and you will be redirected to our very own list for best betting movies. What's more, you can find some ratings for each one by rotten tomato.
Let us know in the comment section below if you liked this article on top gambling movies out there.