Gambling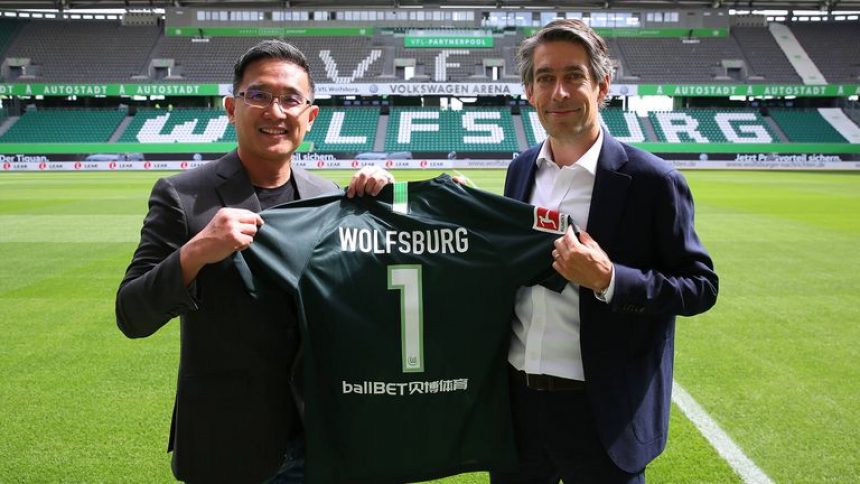 Bundesliga team Wolfsburg welcome new Sponsor
29th August 2019
The start of the new footballing season has already welcomed many different gambling firms partnering up with football clubs this summer and Wolfsburg are to become another one of that lot. The Bundesliga football team has confirmed Ballbet as their new official Asian partner. Let's take a look.
If you check out the latest online gambling news, you'll find many similar stories to this one. That's because this summer has been full of football clubs announcing gambling firms as primary sponsors or renewing existing deals. Well, you can find the whole summer-packed announcements on that page so feel free to check it out.
Wolfsburg Announce Ballbet as New Asian Betting Partner
The sponsorship deal between Ballbet and Wolfsburg will be running for the next two seasons in which Ballbet will have access to Wolfsburg's perimeter advertising at the Volkswagen Arena and be part of social media campaigns in the Far East.
Let's take a look at what the Managing Director at Wolfsburg, Michael Meeske, had to say about the matter:
"We're looking forward to an active and successful partnership for the Asia region, which is home to over four billion people and the most populous continent in the world."
King Ng, the CEO of Ballbet also commented on the new deal between the pair:
"We are very excited to partner such an established club that shares our values and ambition in providing the best experience for fans.
"All eyes will be on Wolfsburg, who have qualified for the UEFA Europa League next season, and we are very proud to be part of this worldwide family of passionate fans."
It appears as though both parties are satisfied with the sponsorship deal taking place between the gambling firm and the soccer team.
To summarize, football clubs partnering up with gambling firms seek to generate maximum profits through various forms of revenue given that the primary target for both are the fans.
Football fans of a specific club, such as Wolfsburg, will be loyal to Ballbet in the Asian region as they wish to indirectly support the club at the end of the day. Such marketing strategies have been used throughout this summer and have paid off for both club and firm.