Gambling news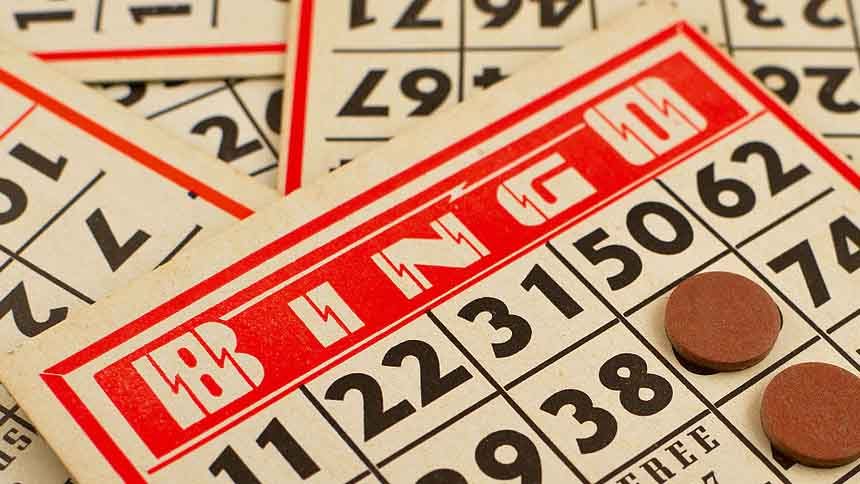 Bingo Tips & Tricks – How to Win Bingo
5th August 2020
How to win a bingo game? The most important aspect will be a fortune one way or another. However, we collected you the essential Bingo Tips & Tricks to learn what are the musts before heading the bingo halls or the online bingo sites.
Previously we talked about the differences between UK vs US Bingo. Despite the spectacular deviations, the general rules and the winning methods nearly the same. So even if you play the American or British version these Bingo tips & tricks will help you to win the game!
Overall Bingo Tips & Tricks
A well-tended environment is a winning environment
Sounds a cliche for the first hear. However, it's true. I'm not talking about the law of attraction or the "good energies" but the psychological facts. In a neat environment, your brain functions better. And even if bingo rules are pretty simple, you must use your head to make it to the jackpot. Organize your things, your bingo equipment, and your thoughts before filling your tickets and before the draw starts.
Try your limits
More bingo cards mean shorter odds. However, managing many cards at the same time can cause difficulties if you did not master bingo yet. But don't worry, Rome wasn't built in a day. Head to one of the online bingo sites like the Betway Bingo and start practicing. Since in a bingo hall, and mostly in the biggest bingo halls, it's way more difficult to listen. Also, if you feel comfortable with the number of tickets you play at once, don't try to go further. Since the most important thing is to enjoy the game not to beat it.
And if you play cash games, consider to buy fewer tickets at once and participate in more draws. So probably the most important Bingo tip & trick is bankroll and time management. Find your balance, and after that, you can enjoy the game more than ever while playing responsibly.
Basic strategy
Bingo, like raffles or lotteries, had pretty high odds. In games like this, complex strategies and methods which guarantee you to win are mostly false. However, there are basic Bingo tips & tricks to listen before start playing. Always pick equally, low, high, and median numbers to increase your chances. And, if you play with more cards, don't have a lot numbers in common. This way you can ensure higher coverage. Of course, you can stick to your lucky numbers, but make sure that you place them at least in different corners, etc.
Play games with lower attendance
As bingo is not just a regular lottery but a public event as well with a high competition, a lot of attendants reduce your chances of winning. However, more popular bingo games mostly also mean a way higher jackpot. Consider the odds, and make your decision according to your preferences. Remember, there are isn't like a wrong answer since you should pick the site or hall where you feel familiar. At the end of the day, your overall winnings will be in the hand of Fortuna.
How to Win Bingo in Bingo Paroles
Don't arrive at the last minute
Picking the right seat is essential. You can't simply jump into a game. If you are unprepared you can easily find yourself in an awkward and not too rewarding situation. Arrive at least half an hour before the start of the game. Find your place for the upcoming hours, set up your tools to be ready when the draw starts. Also, make sure that you will hear the announcements and see the monitors.
Even if it sounds silly, prepare the necessary bingo equipment
I don't mean the lucky charms by the bingo equipment… You will need a bingo dapper, some masking tape, and some light-colored highlighters. If your dabber doesn't work properly you can lose time and fell out the rhythm. The masking tape will help you to fix your bingo cards to the tables. The highlighters are not essential but if you follow the Bingo tips & trick, you will use them to highlight the patterns you follow on each ticket. However, if you are not sure what is what, and how to search for each gadget, check out the gambling slang dictionary to learn all the bingo related expressions.
Keep your eyes and ears wide open
Attention, attention, attention! If you miss a number you are wrecked. If you shout bingo too late you are wrecked. So simple, just concentrate on the game. You can chit-chat, but if you want to hit the bingo jackpot, make sure that you are fully aware of the happenings of the draw. Even more, make sure that the ones who are sitting next you don't just talk to distract you. Everyone has his own bingo tricks, even the evil ones.
Bingo Tips & Tricks How to Win Online
The only thing that differs from winning online than in the bingo paroles is the number of options. Online, you can choose from many bingo sites with different offers, popularity, and reliability. So, the only challenge is to find the one which meets your taste. To help your journey we made a collection of the bingo casino reviews where you can find all the worthy sites and in which region they are available.
Stay tuned with GamblingHerald to be aware of the latest bingo news or to find other interesting Bingo tips and tricks, or to learn countless unexpected bingo fun facts. And if you would like to head right to the virtual bingo halls…