Gambling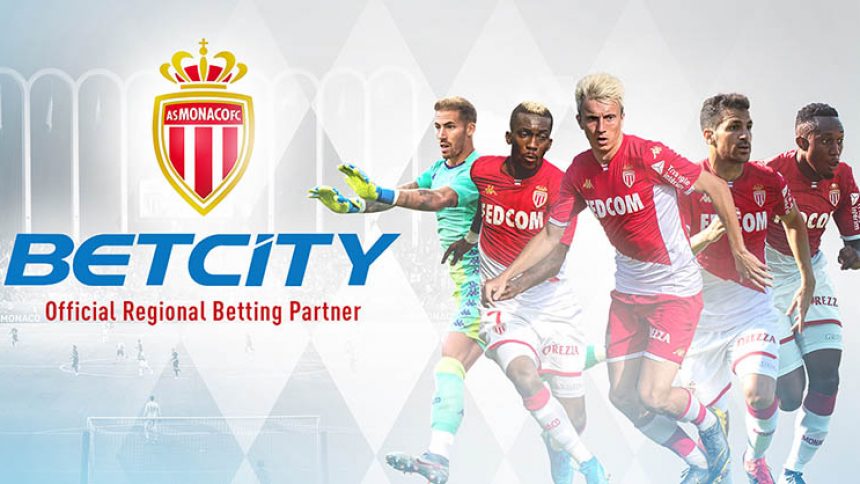 BetCity Announce AS Monaco as Official Russian Betting Partner
18th September 2019
In this article, we will be analyzing the latest football club, French Ligue 1 team AS Monaco, who have announced that BetCity will be the clubs official betting partner in Russia for the next two seasons. Let's take a look.
This deal comes as the summer has been jam-packed with agreements between gambling firms and football clubs. The main idea behind such contracts would be to target a wide audience, the fans. You can find similar deals at the latest online gambling news.
AS Monaco and BetCity Partner Up
The Russian gambling operator is building on former relations as they previously had a deal with Russian football club CSKA Moscow in 2017.
However, after his success at the World Cup 2018, Aleksandr Golovin, who plays for football club AS Monaco, is also currently a star in the Russian national side.
This is another summer of expansion for AS Monaco, who had gone overseas to China last year in a bid to expand their website and official accounts to the Asian market.
Here's a few words from Juli Ferré Nadal, Commercial and Marketing Director of AS Monaco:
"Russia is a key market for us and we are convinced this collaboration will contribute to the development and consolidation of our relationship with Russian sports lovers.
"AS Monaco and BetCity will take a step forward to achieve common ambitions and join forces in the digital area to provide interesting and exclusive content for the fans."

Another person to have his say was BetCity President, Sergey Samsonenko:
"The new partnership will allow us to reach a new level in today's world football.
"We are convinced AS Monaco will help us effectively accomplish the most ambitious projects and marketing-related targets."

We believe that this deal will be beneficial for both parties and will be looking at the next stages of what the Russian gambling market can bring to AS Monaco.