Uncategorised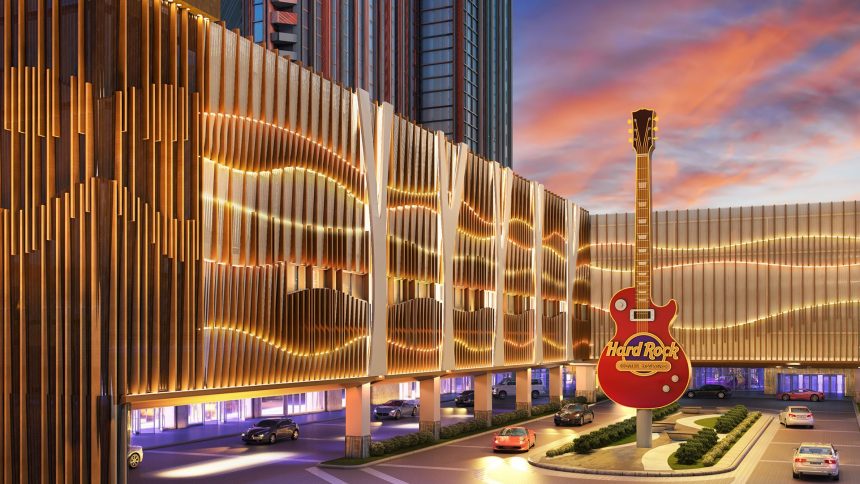 Bet365 and Hard Rock Form Sports Betting Partnership
6th July 2018
As of Tuesday, Bet365 and Hard Rock can be considered partners. For those of you who aren't all to familiar, Bet365 is an online sportsbook operator, who are rivals to any other major sports betting operator. As for Hard Rock, they made their own headlines a couple of months back as Casino Atlantic City merged into the Hard Rock International family. Let's take a closer look at the main criteria around this story. 
If you have been following us at Gambling Herald, you will be all to familiar with the latest online gambling news. We report, the hottest stories online involved in the gambling world. It was only a couple of months ago, when we spoke about the news of Hard Rock  Atlantic City and their move of hiring recovering addicts. Now, a few months on, here they are again! This time, we will be analyzing their latest move, in forming a bond with one of the best sports betting sites.
Bet365 and Hard Rock Hit it Off
This happens to be their first relationship together. The partnership was jotted down in detail thanks to a detailed letter by the New Jersey Division of Gaming Enforcement (DGE) on Tuesday. We have attached a copy of the important information here.
As highlighted in the letter, the two companies have been given a green light to move forward in their partnership. However, the sports betting partnership between Bet365 and Hard Rock will only last until 31st of July. That is mainly down to the lack of requirements. DGE has given approval until the end of the month, but after that, Bet365 will have to obtain their licence to operate in New Jersey.
Why New Jersey?
The US Supreme Court lifted its federal ban on sports betting in May. This made the sport of wagering up to individual states. New Jersey became one of the first states in the US to permit legal sports betting. Since then, William Hill, one of Bet365's biggest competitors and arguably the largest operator in the UK, have been taking bets in Nevada and New Jersey. Should Bet365 and Hard Rock wish their alliance to withstand, they will face competition from Paddy Power, Betfair, Kambi and SB Tech.
Why Bring Sports To the new Hard Rock Casino?
Why indeed? The primary reason behind the move was stated in a easily comprehend-able manner, from Jim Allen, chief executive of Hard Rock International. Speaking to the New York Times, he said that the new casino was always planning to run a sports-book, which would provide a "modest boost" to profits. It would also draw players into the casino when major events were on, such as the Super Bowl.
Do you think the partnership between Bet365 and Hard Rock Atlantic City Casino will pull through? Let us know below. Also, be sure to see a picture of the new casino in the picture above. Hard Rock's new design is looking really flashy!