Gambling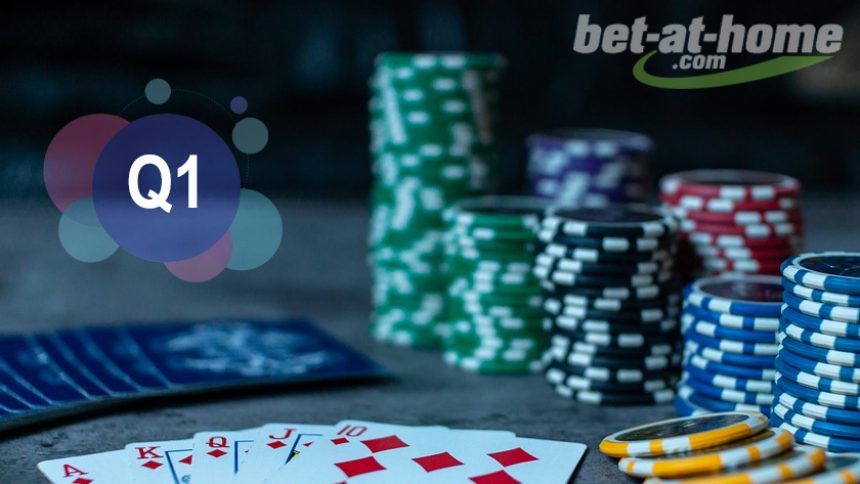 Bet-at-home Enjoys Q1 Results
30th April 2019
In this article, we'll be taking a look at the success of the German gambling operator, Bet-at-home, who have generated a 12% increase on year-on-year gross betting and gaming revenue for Q1. This takes their total to €37.2M for the first quarter of the year. Let's take a look.
If you want to learn more about gambling operators and their successful or unsuccessful Q1 statistics, visit the latest online gambling news for further reference. What's more, on that page you'll be able to catch up with all the hottest gambling-related stories as well as lists such as our very own for the top 10 must watch gambling movies of all time. Feel free to check it out.
Q1 Results for Bet-at-home out now
For the gambling operator, betting and gaming volume came out to €827.3m, whilst the EBITDA during the first 3 months rose 36% to €12.7m.
The results for Bet-at-home's share price has risen since the beginning of the year, starting off at €48.90 and finishing March at €59.50. This shows that the value of Bet-at-home has risen during Q1.
For the fiscal year, the company expects a gross betting revenue of between €130m and €143m.
This shows the company would have a gross betting revenue decline from 2018, due to uncertainties in Switzerland.
The company has also reported marketing fees of €8.2m in the first quarter of the year, as it continues to spread brand awareness through international advertising in the form of TV ads, print, online media and sponsorship of corporations.
Betting fees and gambling levies increased for the operator to €5.3m, a 4%increase.
As of the 31st of March, Bet-at-home has 5.1 million customers.
Have you had the chance yet to try out Bet-at-home online? If not, feel free to head on over there now.
If you're looking for another online casino which could be to your taking, check out the many online casinos which we have on show.