Gambling news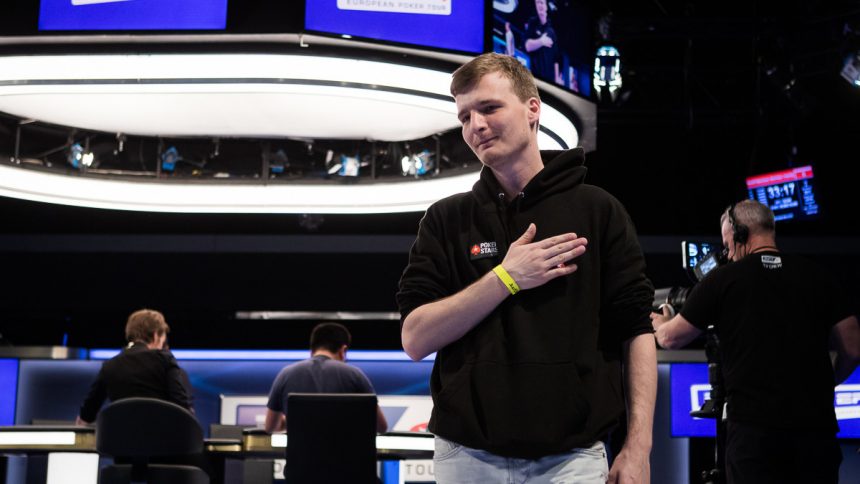 Best Bluff Ever Or Complete Fraud? Introducing Gyorgyi from Hungary
10th May 2018
It has been just over a week from the EPT Monte Carlo in which the poker world witnessed an extraordinary sight. Call it as you will, one poker player shook the world with his ballsy and perhaps insane bluff. We give you, Krisztian Gyorgyi from Hungary. Before jumping into the hand itself, let's find out the backstory behind the player.
By chance, Gyorgyi managed to enter the high roller event with a string of good fortune when he qualified online for $5. Little did the Hungarian player know how that $5 which he played with online, would change his life forever. Before embarking further into his story, we advise you check out the ETP Monte Carlo Super High Roller Winner, Sam Greenwood. On top of that, stay up to date with all the latest online gambling news at our page.
How Gyorgyi from Hungary claimed his Poker Legendary status
With a shred of luck and good fortune, the Hungarian found himself sitting at the final table with the likes of David Peters, Patrik Antonius and Ole Schemion. Surrounded by players of such a high calibre, Gyorgyi didn't let his nerves shake. He kept his calm knowing that he had only made it to Monte Carlo to participate with only $5.
It came to the point of the match, where Gyorgyi made his move. After navigating through a field with the world's best, Gyorgyi made it to the final 36. His run was described in a nutshell. After beating Belgium Davidi Kitai, a player who has amounted to just under $7 million, Gyorgyi couldn't contain his emotions. He had doubled-up and ran off the stage with excitement, then returned and fist-pumped the air before sitting down again. Kitai just fainted a smile whilst watching 377,000 ship over to Gyorgyi.
On the final table, Gyorgyi pulled off an unforeseeable move. Some of you may call it strength from within. Other will say it's 100% a major fluke. However, the following clip will surely have you watching in awe.
What are your thoughts?
This is what hold key in the beauty of poker. Not only the risk, but the absolute madness. After going under his hood and pretending to be a Star Wars character, Gyorgyi from Hungary pulled off possibly the greatest ever bluff of all time! Not only that, but the professional players around him like David Peters are absolutely loving it.
Despite not keeping his calm at any moment when the big guns were out, we at Gambling Herald send our congratulations to Gyorgyi. His primitive style of play has shocked the entire face of poker and no doubt no one will be more astonished then himself.
In his last hand, Gyorgyi was finished off by a three of a kind by fellow player Jiang. His run went all the way to 5th place and his story will be remembered indefinitely. Having a chance to play in the tournament from only $5 he amounted to a total of €184,000 following his exit. A visibly emotional Gyorgyi shook hands with a few players before waving at the camera, patting his chest and heading towards the pay-outs.