Casino Bonuses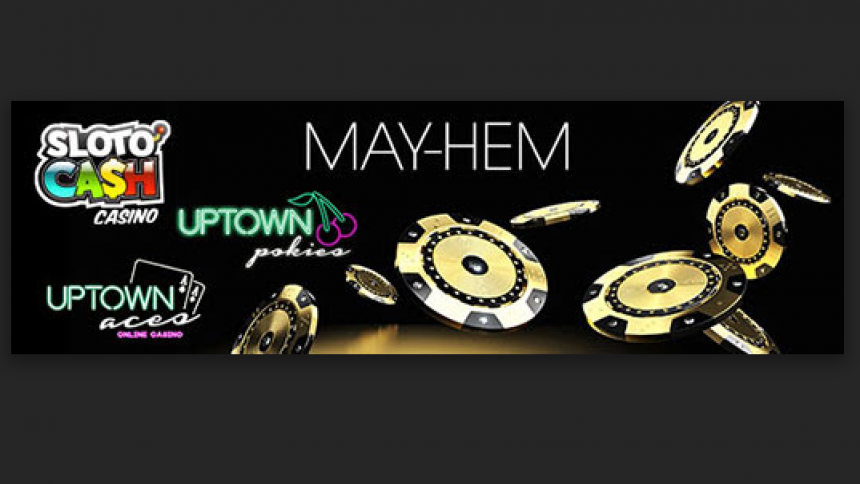 Race in the Bonus May-Hem!
10th May 2018
As May has just begun, we take a look at one major promotion on offer at a particular online casino. At Slotocash Casino, there is a promotion being talked about currently which lasts until the end of the month, 31st of May. We are in fact talking about the Bonus May-Hem! This bonus is offered by the online casino as are approaching the hot summer. Onto the promotion, let's take a look at what's on offer. 
At Slotocash Casino, promotions are a lifestyle. It is because of this, that the online casino is well known for their monthly offer. The Bonus May-Hem promotion is one of the biggest of its kind. Before jumping head in to the premium offer, we do advise readers to check out the latest online gambling news. On that site, you will be able to keep up to date with the most recent gambling stories.
The Mega Bonus May-Hem at Slotocash
Wait until you hear what's on offer in this gigantic perk. Well let's begin with the first bonus. By depositing as little as $25 players will receive a VIP invitation to join the Bonus May-Hem. Starting off, there is a 150% bonus on 1st deposit. Simply use the bonus code below.
COUPON CODE: MAYHEM-1
Onto the secondary bonus, a 200% on 2nd deposit. Once again, make use of the code below.
COUPON CODE: MAYHEM-2
And last but not least, a $100 Free Gift! After using the codes above, the online casino will ensure you receive an additional $100 on top. Simply use the code and you're good to go.
COUPON CODE: FREE100MAYHEM
It is at this point in which we tell players the stipulations needed to be known. First of all, you may only benefit from all codes in the same order as presented. The Bonus May-Hem offer at the online casino is set to expire on May 31st. Log-in to Slotocash Casino to make the most of the extraordinary offer now.