Casino Bonuses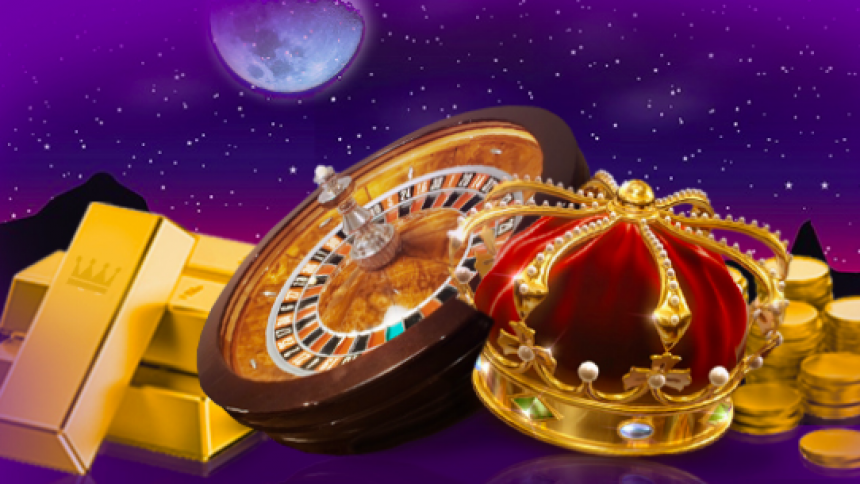 Late Night Promotion: Offer at Royal Spinz Casino
11th February 2020
Tired but can't fall asleep? Twisting and turning in bed? If you've had an exhausting day but your brain still needs to conquer one last quest, Royal Spinz can be the answer. There's a bedtime promotion for our night-owl players out there. Find out more about the Late Night Promotion exclusively at Gambling Herald.
As soon as you click onto our promotions and/or bonuses pages, you'll get the most recent and exciting offers from various online casinos we've covered. Thus, you should be no stranger to Royal Spinz Casino. The online gambling site is well-known for documenting their promotional offers and massive welcome bonuses too. If you do not know the casino operator yet, feel free to check out the latest review right here.
Late Night Promotion: Offered only at Royal Spinz Casino
Night time can be a lonely time, it can be a scary time, it can be a boring time.
That is all in the past! from now on the night is full of joy, company and most importantly BONUSES.
Yes bonuses and more bonuses! Bonuses until you say NO MORE!
Between 00:00 and 08:00 GMT any deposit made is rewarded with 100% on top.
Make 1 or 99 deposits it does not matter.
So, what can you stand to make? Playing the Late Night promotion will ensure that deposits between the time Batman wakes up and goes to bed will be profitable. Please find the bonus code and terms & conditions below.
Bonus Code: LATENIGHT
Bonus T&C:
Only deposits made between 00:00 and 08:00 will be eligible for 100% bonus.
Bonus carries a wagering of 30x bonus amount
General Bonus T&C apply.
Ready to try your luck yet? If so, log-in to Royal Spinz Casino and take advantage of the promotional perk. If you're still not convinced yet, find out what other offers – including welcome bonus – are available at the Royal Spinz Casino review.