Gambling news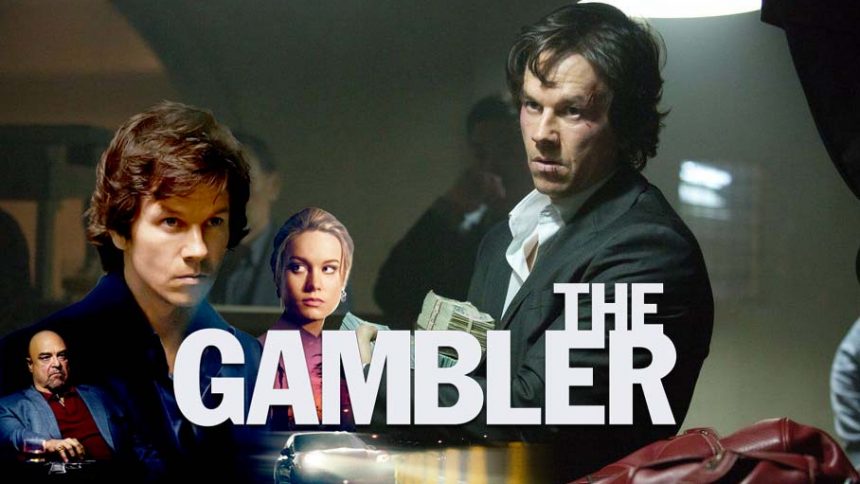 A Movie about Gambling and Beyond: The Gambler
30th March 2017
Rupert Wyatt's The Gambler (2014) is more than a Movie about Gambling; it is an existential quest and search for masculinity.
The Gambler gives the impression of a cliché movie about gambling in which the protagonist suffers from gambling addiction and has urge for losing whatever he has, which, in turn, brings him utter suffering and satisfaction simultaneously. We previously included The Gambler in our 10 Best Gambling Movies list.
There was a significant reason behind our decision of adding Wyatt's Hollywood production in our Top Gambling Films list. It gives more than what people except from a movie about gambling. It uses the concept of "gambling" as a metaphor to demonstrate an existential pursuit from the point of view of an odd character, Jim Bennett (Mark Wahlberg).
We won't be offering you a full synopsis or The Gambler movie review here as we would like you to watch this movie about gambling to analyze it on your own. Our primary aim is pointing out some crucial features hidden in the movie so that it won't seem like a pure Hollywood cliché to you.
First of all, the main character Jim Bennett, who is an English professor, is played by Mark Wahlberg whom we know from such Hollywood movies as No Pain No Gain, Lone Survivor, and The Fighter. He is the tough guy who takes a fight without any hesitation, works out 8 days in a week and 5 weeks in a month. But, in this movie he plays the sophisticated full time English professor and part-time gambler. He knows how to play Blackjack and yet, he loses badly which gives him awkward satisfaction.
The protagonist – or antihero we may call him as he is some of kind of a loser, – is loser in gambling and in life as well. Nevertheless, he doesn't seem to care about losing. He loses in Blackjack; but, he keeps playing as if he has nothing to lose. He hits on one of his students conspicuously as if he doesn't care about his job. We can infer that he doesn't care about losing neither on the Blackjack table nor in life. Then life is a gambling itself. He gets into trouble because of his gambling habit and his affair with his student; in other words, he gambles with his life. For Jim Bennett gambling equals to life or life equals to gambling.
What Makes The Gambler more than a Movie about Gambling is its Philosophy
The Gambler is based on a 1974 Karel Reisz movie with the same name which took inspiration from a Dostoyevsky novel. Both Reisz and Dostoyevsky's works are mainly about gambling addiction. However, Rupert Wyatt's version has a deeper philosophy. It doesn't mean that it is a better cinematic work than the original version. We only mean that it has differences what make this movie worth watching.
Bennett makes woes like such gangsters as Mister Lee and Neville who don't take his life only because he is under the protection of Frank (John Goodman) who is a very tough gangster. Bennett has a good education, fine job, and a cool car. Well, he is pretty close to living the American Dream. However, he chooses to risk everything he has and gets into the world of gangsters, although he doesn't intend to. It shows that the American Dream doesn't satisfy the man of the Post-Modern Era.
All in all, The Gambler deserves to be in the list of the Best Gambling Movies 2017. Who knows Jim Bennett may find himself in the world of the best online casinos, which is more secure and full of online casino promotions. He could easily get an online casino High Roller Bonus and satisfy his urge of gambling in the comfort of his cozy house.