Blackjack Guide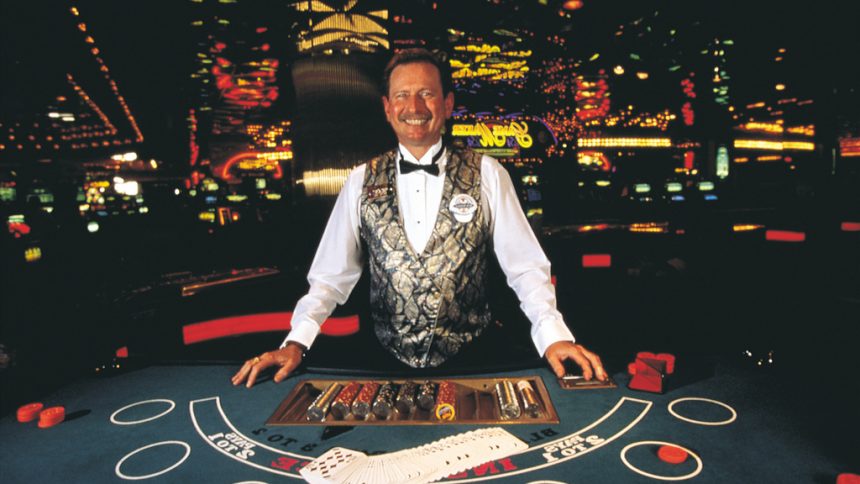 Blackjack for Beginners
13th October 2015
One of the most played casino games in the world, blackjack, sometimes dubbed 21, is the king of casino games. On first impressions it's easy to play, but once you delve into the world of strategies and card counting advantage play it becomes a complex game of skill.
One of the reasons for blackjack's popularity is the fact it's one of the few casino games in which the player can skew the advantage into his or her favor, or at least reduce the house edge. However, blackjack is also a game that is also friendly and easy to play for the first time player.
The object of the game is simple. In blackjack, the player wants to beat the dealer. This can be done in three ways:
The player scores 21, also known as a blackjack, on his or her first two cards.
The player manages to obtain a score higher than the dealer without going over the value of 21.
The dealer's cards add up to a value greater than 21.
So to sum up blackjack, the objective of the game is to either get cards with the value of 21, of get as close as possible without going over that number, or for the dealer to go over 21 and thereby going "bust".
If you get an ace card and a 10 or a face card, then you have a "blackjack", where two cards hold the collective value of 21.
After you read the Blackjack for Beginners guide, you will obtain all the necessary information about Blackjack.
How to get started?
Each player is dealt two cards, and the dealer also gets two cards, but will only show one. Based on the player's hand, the player decides whether to take any more cards or not.
All of the cards are numbered based on their shown value, except face cards (king, queen and jack), which are assigned the value of 10, and aces can be either 1 or 11, depending on which number advantages the player more.
So considering on the collective value of the cards in a hand, the player has a series of options he or she can choose from, but the most basic gameplay is to "hit", to request another card from the dealer, or "stand", to refuse any additional cards.
The choice to hit or stand arises from the risk of "going bust" and getting close to 21 as possible. A player with a hand of 12 would want to hit, whereas a player holding 19 would find it more advantageous to stand.
If you're feeling more adventurous, you can also play some other moves, like "doubling down", in which the player bets an additional wager equal to the original one and gets one more card, and will then have to stand.
When you get two cards with the same value, say two 6s, you have the option to "split", which means you get to play two separate hands with each card. The dealer will then hit you with further cards on each of the splits.
Some casinos allow you to "surrender", but this depends on the rules available then.
In the instance when the dealer shows an ace card, you can opt for "insurance," a side-bet that the dealer has a blackjack. The insurance wager is half your original one, and pays 2-1, and you only win if it turns out the dealer has a blackjack. Many experts claim insurance is rarely a good bet and it's best to just skip it.
Basic blackjack strategy
While you can just blindly aim to get your cards as close to 21 as possible by using gut instinct to hit or stand, you can use basic strategy to edge the odds in your favor.
Basic strategy uses the mathematics of the game to reduce the house edge to the minimum. This will help you to know how to play your cards based on what the dealer's up card shows.
A "soft" hand is any hand in which an ace is used as an 11, like a soft 17, which is an ace with the value 11 and a 6. A hard 17 would be a 10 and a 7.
Since we understand that the above chart might be a bit daunting for beginners, we've decided to break it down for you:
Also, some other tips to consider:
Surrender if you have a hard 16 and the dealer shows a 10.
If you should double, but it's against the casino's rules, then hit, unless you have a soft 18, in which you stand.
Blackjack tips and tricks 
It's easy to use some simple tips and tricks to enhance your blackjack game. If you use the above basic strategy, along with our advice, it's easy to become a good player.
Read the limit sign. Many players just sit down at any table, but different tables in the pit will have different limits and different minimum bets, so make sure you're playing to your budget. You don't want to play on a high-stakes table with a modest bankroll.
Check the rules. Can you double down, surrender and split in each game? It's good to know what you can and can't do before playing.
Make sure the blackjack game is 3 to 2 and not 6 to 5. Some tables offer the latter pay out for a blackjack hand, but actually it's worse for the player. Keep an eye out for a table with 3 to 2.
Keep an eye out on how many decks are being used. A game with 6 or 8 decks is slightly more disadvantageous for the player's odds.
Never take insurance.
Find a friendly dealer.
Don't over bet. Set a budget you can afford and stick to it.
Image credit: Reno Tahoe
Let's practice what you have learnt so far playing online Blackjack game!