Gambling news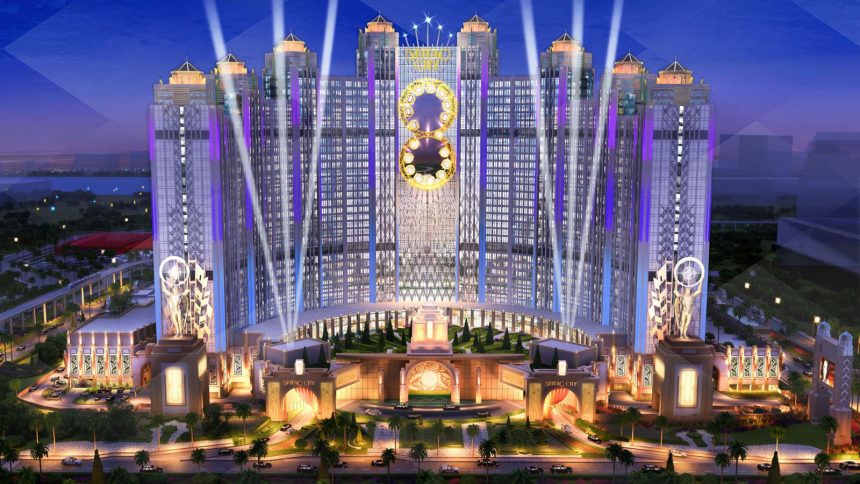 Macau Casino Tables May Become a Problem for Melco Entertainment
14th October 2015
Image credit: Melco Entertainment
Macau is currently in the process of reinvention as they aim to find new ways to battle current challenges in the economic climate. A number of casinos in the former Portuguese colony are looking at alternatives to casino gambling business, and are instead focusing on delivering more "family friendly" services.
However, not all casinos are looking to appeal to a new market. Melco Crown Entertainment is one of the big players in the casino industry and their strategy is to continue pursuing the gambling revenue. In order to do that they want to introduce new Macau casino tables to the players through the door, but the problem is that the supply may be too big.
Macau casino tables await to be approved for Studio City casino
Studio City (Image credit: travel2next)
Prominent casino developer James Packer is responsible for creating the new Studio City casino complex that is estimated to have cost an astonishing $3.2 billion. According to The Sydney Morning Herald, the ambitious project is more of a "theme-park style casino complex" and it's set to feature a record number of Macau casino tables.
Studio City is owned by Melco Crown Entertainment, which in turn lies in 34% ownership of Packer's Crown Resorts – gaming group behind numerous casino projects. The new casino is set to open its doors to the public on October 27, and currently they are in the process of awaiting approval from the Macau government on the number of tables they can have. Before the project started development, Packer secured a loan deal for Studio City worth $1.4 billion. The agreement stated that the casino should boast a minimum of 400 Macau casino tables, while in reality they expect to have only 150 tables once a decision comes from the government.
This is what led to the belief that Melco Crown was looking to secure a $1 billion deal with the hedge fund firms that possess 40% of the new casino complex in efforts to maximize their earnings. According to the Hong Kong Economic Journal, Melco will reportedly receive approval to operate 250 tables in the casino. The government officials supposedly agreed to grant them more tables than initially expected Studio City has also focused on extending its entertainment services.
Other gaming groups also stand to receive additional Macau casino tables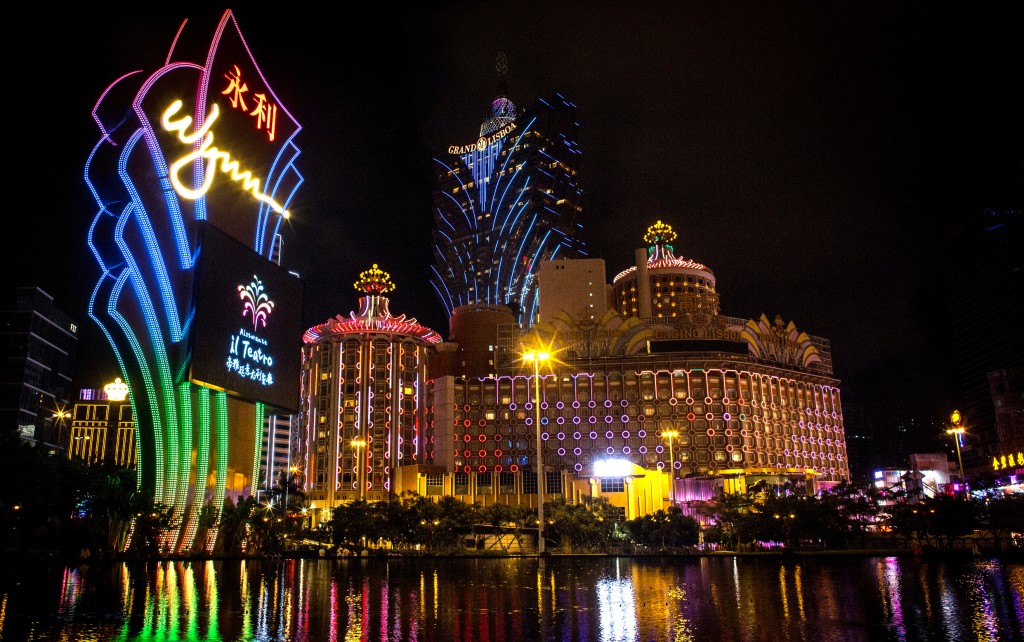 (Image credit: KUOG)
Kenneth Fong, an analyst at Credit Suisse, stated that investors of the ambitious Studio City will be delighted with the news that their casino will feature 250, which is a boost from the previous number of Macau casino tables they were expecting. "Macau Studio City may have secured approval of 210 new-to-market tables for its opening on 27 October and another 40 new tables by year end."
He also stressed that other casino group, such as Galaxy Entertainment, will also receive approval to introduce additional Macau casino tables. "There is opportunity that Galaxy Group may also get additional 50 new tables in the coming weeks (around Studio City opening) and even a further 50 new tables towards end 2015 to early 2016 as to align the interest for new properties. If correct, this would be a potential positive for Melco Crown and Galaxy given the under-allocation of new tables is one of the biggest market concerns for new projects."
It has been widely reported that Macau stands to implement new policies directed from Beijing that should help the recovery of the gaming industry in the Special Administrative Region. And over the last few weeks, Macau casino shares have jumped thanks to the announcement of the new developments. Fong said, "We believe the strong run rate should have dismissed the market concerns on junket liquidity. The favourable policy environment and more supportive measures due to (be introduced) bode well for sector recovery, in our view."