Gambling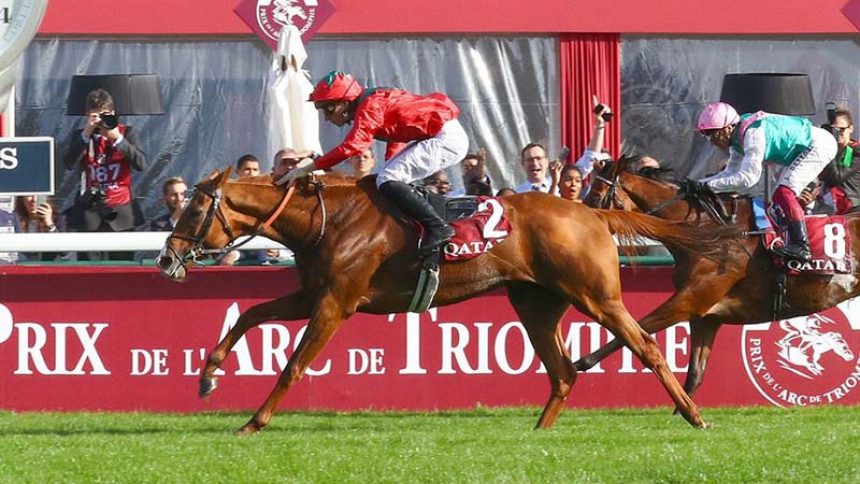 Waldgeist Wins Qatar Prix De L'arc to Bookies' Delight
9th October 2019
Waldgeist was in the books for a spectacular performance at the weekend, clinching the first spot in the competition at Longchamp. The dominance of Waldgeist meant that her odds of 16-1, a long-shot by far, had paid off and was a delight to gambling firms such as William Hill, who were facing a difficult period. Let's take a look.
This would not be the first time in which William Hill has come out and spoken about their difficulties. It was only a few months ago, that William Hill had made a complaint about the new FOBT limits which reduced the maximum stake from £100 to £2. You can read more about it at the latest online gambling news.
Waldgeist Beating Enable Gives William Hill Sigh of Relief
Enable, a product of John Gosden, was unable to claim a hattrick of Qatar Prix De L'arc victories narrowly missing out to Andre Fabre's Waldgeist.
Having gone off in a nice lead, rated at 8-13, Enable was in pole position to claim it's third successive victory in Qatar, only to lose out in the final furlong to Waldgeist.
The victory sees Waldgeist conquer a stunning €3,150,000 in prize cash at the end of its success, coming in at odds 16-1.
Funnily enough, the competition in Longchamp saw quite a few disappointment's for punters.
Odds-on favorite Battaash finished 14th out of 16th in the Longines, having difficulties dealing with soft ground.
William Hill Media Relation Specialist, Rupert Adams, claimed the company sighed a huge breath of relief following Enable's fade away. He said:
"Clearly the Enable result was a thing for the industry and was very much needed after a terrible Saturday at Ascot when five favorites won in a row."

"That said, Enable was 8-13 and therefore a very short price, so it was the doubles and trebles with Battaash and Mehdaayih we were worried about. However, all three lost."

Michael Shinners, Sky Bet Head of Sports PR, also commented on the matter:
"Despite UK runners featuring prominently in the betting across Sunday's Longchamp card, the day predictably hinged solely around Enable in the feature."
"The lure of four places in an attractive ach Way race couldn't persuade the majority of our customers to desert the star mare and we saw in excess of 75% of bets placed on the favorite, inclusively of out Price Boost market. Needless to say, her defeat was an excellent result in our books."

What do you think about Weldgeist narrowly beating Enable at Longchamp? Let us know your thoughts in the comment section below.