BIngo News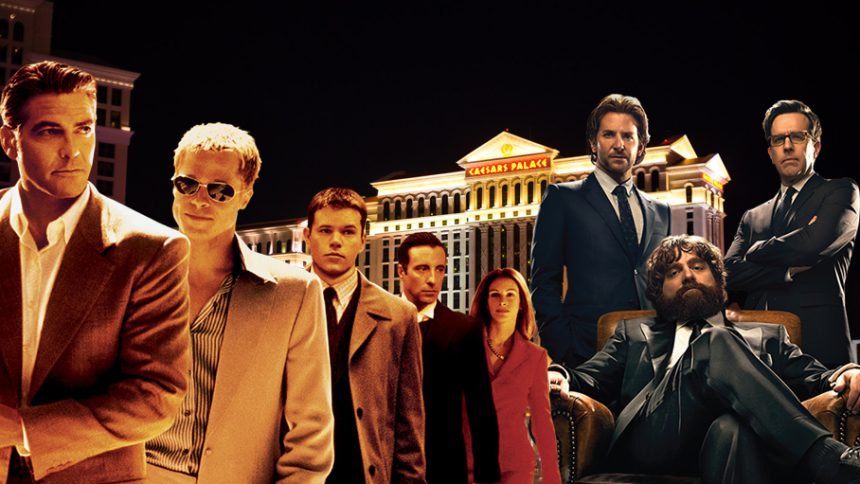 Top Movies Featuring Famous Casinos
7th January 2016
The top movies featuring famous casinos list will give you an idea about Hollywood's love of gambling. Since every finger points to Vegas in terms of casinos, it is time to introduce more of these gambler's paradise from all over the world. As the saying says, 'money talks' so directors have made films about that evidence around this theme like Maverick, Casino Royale, All In, Bugsy, The Good Thief, Casino Jack and so on.
Now you are invited to an imaginary casino tour to discover the most famous casino scenes. These are the subjective 5 best known casino venues listed above so if you have missed visiting them so far as a beginner or senior gambler, just stay tuned.
So let's start with our gambling tour at Mayfair, London – which is not a typical casino scene in films, but it happens – in the Les Ambassadors.
Dr. No (1962) – Les Ambassadors
Dr No (1962) the first James Bond film began with a character introduction through the view of a gun barrel like James Bond films in general. Les Ambassadors was featured in the film which is still operating and offers many luxurious opportunities beside the average services like private jets and fantastic membership facilities or private boxes at some of the country's most prestigious sporting stadiums.
Diamonds are Forever (1971)  – Riviera Hotel and Casino
The second stop of our trip would take us to the states, exactly to Las Vegas at Riviera Hotel & Casino. We came here because of two iconic films, Diamonds are Forever (1971). The casino was unfortunately closed in 2015 May. However, in the film plot James Bond – yes, him again – was lead to the capital of casinos by a smuggling investigation and he uncovers a satanic plot related to an ultra-rich business tycoon. The casino itself was 100,000 square feet which offered about 1,000 slot machines and 25 table games, including craps, blackjack and roulette, along with mini-baccarat, Let It Ride, and Three Card Poker.
Fear and Loathing in Las Vegas (1998) – Riviera Hotel and Casino
We are still in this hotel because of Fear and Loathing in Las Vegas (1998). It was an avant-garde black comedy road film, with a journalist and his strange lawyer and their psychedelic escapades.
Ocean's Eleven (2001) – Bellagio
Should we still staying a bit more in Vegas, we must mention The Bellagio Hotel and Casino which is one of the most famous casino's in the world, featuring in the popular Soderbergh movie Ocean's Eleven (2001). Bellagio has partnered with the World Poker Tour to host several of their tournaments, and professional poker players calling the hotel's poker room as their home base, or "The Office" because of the high table limits, including the high-stakes Big Game located in "Bobby's Room", which is named after Bobby Baldwin. It is said, it was the most expensive hotel ever built with its 36 floors and dancing fountains counts as an ultimate casino experience.
Rain Man (1988) and The Hangover (2009)  Caesar's Palace
The Caesars Palace Casino offers not only gambling facilities but also iconic shows held by world famous pop starts like Elton John, Mariah Carey or Celine Dion. Caesars has also offers extremely luxurious villas and five towers of rooms. The casino has separated suits for queens and kings, with spectacular view in modern and timeless elegant style. Ceasars is known for their impeccable service and perfect attention to detail, so anyone who visits there will be treated like a real king. Business services and meeting facilities making this venue more reputable and remarkable.
Skyfall (2012) – Macau Palace
Skyfall (2012) is the 23 rd James Bond film and thinking of the best casino scenes we can find ourselves in The Macau Hotel in Asia, Macao. Finest luxury suits, hotel and casino resort, which makes Macau the sixth-largest building, and the largest casino in the world. The Venetian Macao not only a casino complex but holds indoor facilities and hosts sporting events and concerts.
Never Say Never Again (1983) and Golden Eye (1995) – Monte Carlo Casino
We are arriving to our last destination soon, which leads us back to James Bond films again. Some scenes of Never Say Never Again (1983) and Golden Eye (1995) were shot in Monte Carlo Casino. It is a highly popular gambling complex located in the capital of Monaco. It is said to be the most visited casino in Europe and features in a number of Ian Fleming's most famous spy novels and movies. The casino comes to life at night especially when it is covered by shadows.
Some of the most iconic casinos described above has a historical past not only because of their good location and popularity but also owing to the stars filmed under their roof, so before you decided to go and visit any of these places, watching these films is a must. If someone is just about to go on an adventure gambling tour or to purpose visiting these well-known venues in the footprint of stars by no means should left their fat wallet at home.
Journalist, sociologist, passionate about writing and music. Especially jazz music, so can be defined as a jazz journalist too. Besides these, loves writing about everything from extreme sports to gambling or fashion sociology. Wine, Coffee and Winter fan, and a real OPTIMIST.
Hot Topics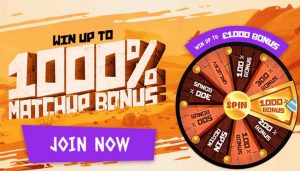 The Eagle Spins Casino match bonus can earn you up to 1000%. Start your online ventures with a spin on the Bonus Wheel at this fascinating next-gen virtual slot parole.