Gambling news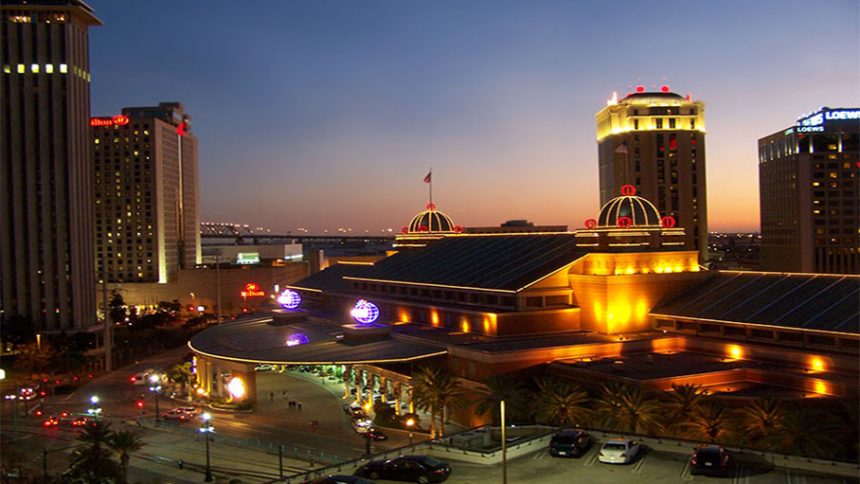 Top Casinos in New Orleans
15th February 2016
New Orleans is the largest city and metropolitan area in the state of Louisiana. Crowded streets, multicultural environment, amazing beaches and abundant entertaining activities can be seen among the things define the main features of the city. And of course there are many opportunities for gambling in fancy casinos in New Orleans if you pop into the city during Mardi Gras.
According to US gambling laws gambling is legally restricted in the United States, but its availability and extension is increasing. There are a few lucky states like Nevada and Louisiana where casino-style gambling is legal.
Boomtown Casino
Boomtown Casino is located on the West Bank, offers non-stop gambling during all the 365 days of the year. The gaming space is quite spacious, 30.000 square feet with over 1400 slot machines, poker rooms and 31 table games. Additionally, Boomtown has a reputable night club among the other entertainment facilities and a five-star restaurant which all makes Boomtown one of the best casinos in New Orleans.
Harrah's New Orleans Hotel and Casino
Among many other casinos in New Orleans, Harrah's is the largest one operating in 115,000 square feet.
There are wide range of gambling and non-gambling facilities, 3800 gaming machines and 105 table games, moreover 7 restaurants. The special World Of Series Poker room (WSOP room) has 20 live action tables. The hotel has 450 hotel rooms accessible. Some of New Orleans best dining options can be found at Harrah's.
Bally's Belle
Bally's Belle is considered to be the second largest casino in New Orleans. Basically this is a river boat casino and is open 24/7. The 30,000 square foot casino features 1,201 slots and 36 table games. The property has two restaurants, and plenty of free-time activity offers, like shows, pool, spa, golf, salon and shopping obviously.
Treasure Chest Casino
15 miles from New Orleans there is Lake Pontchartrain on which Treasure Chest Casino is located. Table game fans can make the rounds at blackjack, roulette, craps and poker tables, and Treasure Chest is open 24 hours a day even on weekends. Visitors can take their bets anytime they want and if they were not so lucky at the games, Treasure Island Buffet's specialties would help when it's needed.
Palace Truck Stop & Casino
Palace Truck Stop & Casino in New Orleans, LA isn't a typical gas station despite it sounds like that.. The casino features 50 video poker machines and over 20 penny machines for gamblers, visitors or tourists enjoyment, moreover they always have something for travelers and locals as well. Those who desperately need to play, and those who just need a quick bite, quality food and entertainment under one roof is guaranteed.Grabbing a souvenir from New Orleans is also possible in that unique casino, T-shirts and collectible items available to commemorate the tremendous casino tour in New Orleans.
Mardi Gras frenzy is over for now. However, you can still create a blend of gambling and carnival during Mardi Gras 2017 if you save this list. Trust us, Casinos in New Orleans list will come in handy.