Uncategorised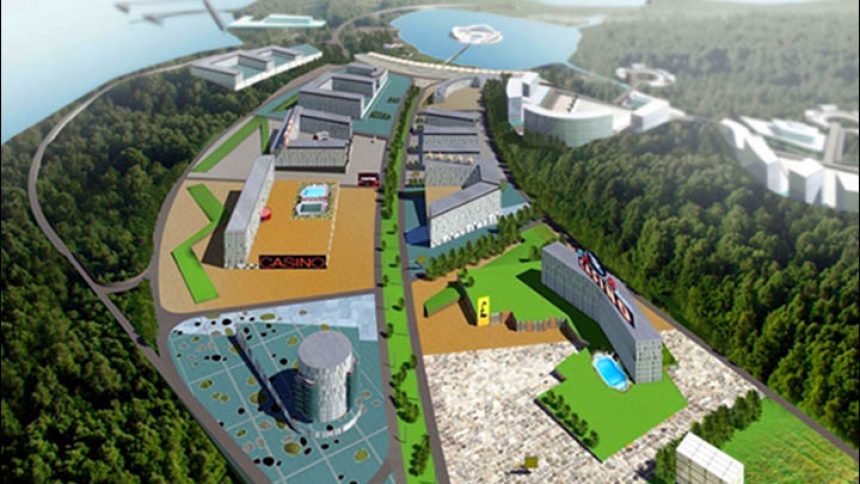 Tigre de Cristal Casino Aims to be the Best Spot for the Asian Market
12th October 2015
Russia is set to compete on the Asian casino market, with the new Tigre de Cristal casino.
For over a decade the biggest gambling hub in the world has been Macau. More important is the fact that it serves as the most popular destination for Asian high rollers that come from neighbouring countries. Millions of Dollars are left at the Macau tables regularly, since there was no competition from other towns to facilitate such a demand for gaming – until now that is.
Tigre de Cristal, located in the Russian Primorye, is one of many planned casinos that will serve that purpose, as they want to become direct competitors to Macau. In the coming years more casino will open up, which will have the capacity to serve millions of players in its Primorsky Integrated Entertainment Zone (IEZ).
Tigre de Cristal – the biggest casino in Russia will serve a myriad players
After seeing its date pushed back several times, the Tigre de Cristal casino had a soft launch last week, on October 8. Numerous political figures mingled with investors and high rollers that were all looking forward to this opening. It is believes that around 5,000 people flooded the casino as they all wanted to experience what one of Macau's competitors is all about. However, the official opening is expected to be on November 12th. when even more players are expected to attend.
Currently, more than 9,000 customers applied for Tigre de Cristal club cards, which will grant them better more exclusive services than those received by regular players. According Westchester Daily Telegraph, the director of the Primorsky region's tourism division, Konstantin Shestakov, believes that the Tigre de Cristal is "greater than all the current (Russian) casinos by volume."
The casino currently has a total of 67 gaming tables that consist of 42 mass market tables, while the rest are 25 VIP tables. It also features 769 electronic games that complement the table games. The standard formula for a casino project was also followed to an extent, with Tigre de Cristal being able to accommodate players in a 121-room hotel, and they can also make use of two restaurants available to them. And all of this is just part of the first phase.
The second phase of the project will see more upgrades added to the already existing facilities. Another two hotels along with a casino are slated to be opened to the public in 2018, just in time for the World Cup in Russia. The second phase will also include more restaurants, shopping areas and also entertainment.
Tigre de Cristal casino can take full advantage in the Primorye region, for now…
When the Russian government announced plans for four special gambling zones, they identified Primorsky Krai (maritime Province) as one of them. After nearly six years, the first casino, the Tigre de Cristal, has finally opened and it will serve as the first of many gambling projects in the special gambling zone.
Although the region is intended to serve the overall Asian gambling market, the Chinese high rollers will find this particularly appealing. Many gamblers that visit Macau often come from the capital, Beijing, so this destination will prove especially beneficial for them. Instead of traveling to the former Portuguese colony on a nearly four-hour plane trip, the commute to the nearest casino destination has been shortened to 2 h 45 min. Considering that many players are billionaires who are tight on time, they will surely find this aspect quite appealing.
It is interesting to note that one of the main investors of Tigre de Cristal is in fact the prominent casino businessman Lawrence Ho. It is ironic that he is responsible for the ambitious project, considering he comes from Macau himself – the town they will be directly competing against. However, since big investments are at play, and more importantly big potential earnings, it makes sense to go for such a move.
But soon enough, more big name casino firms are expected to join Tigre de Cristal in the Primorye. The Moscow Times reports that casino groups such as Melco, Malaysian NagaCorp and others will soon open their own casinos to the region, as they aim to take advantage of the proximity to Beijing high rollers. Overall, there will be 15 hotels, 12 guest villas, a yacht club and other facilities that will form part of the entire gambling package. In the coming years, there will be casinos opening up year after year in efforts to attract a large group of players from the Asian region.