Uncategorised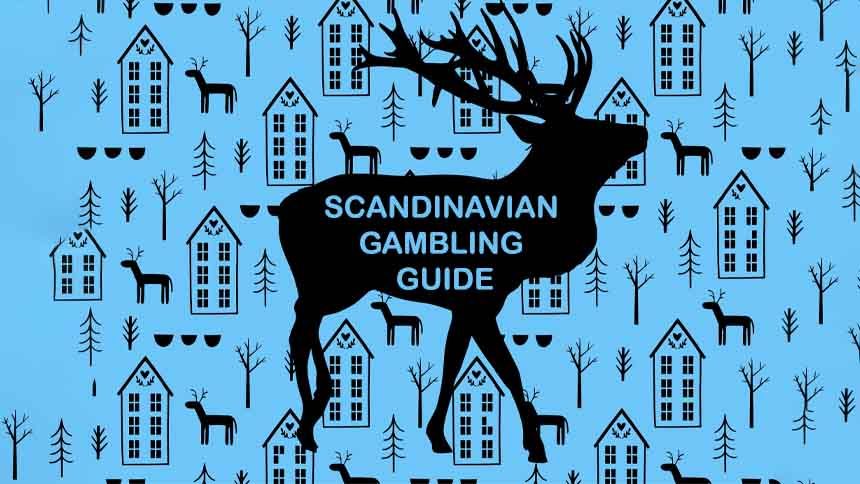 Scandinavian Gambling Guide – Online Wagering in the North
8th April 2020
There are different laws and regulations on online wagering in different Nordic countries. That's why we created our Scandinavian gambling guide to inform you about your options. Unfortunately, most of these countries have completely banned online casinos. However, there are still a couple of ways to try your fortune. Take a closer look at the north together!
Even if gambling doesn't affect the cultural life in the Northern countries, online gambling is extremely popular in the area. There are plenty of online casinos who belong here. Even more, a lot of companies have licenses here to make an opportunity for bettors of the North. The Scandinavian gambling guide will let you take a glimpse into the laws of Sweden, Denmark, Iceland, Norway, and Finland.
Sweden is the most strict Scandinavian country if talk about gambling
The first real regulation of the gambling industry was in 1994. The state made more strict laws on lottery promotions and made serious requirements for companies to have a license. Moreover, they completely banned lottery advertisements from other countries. Later, in 1999 they regulated casinos as well. However, these were mostly the basic rules what every casino must follow worldwide. The important part of the story started in 2002 when online casinos first appeared. Sweden had to take back control from the countless offshore companies, so they made the strictest but still fair rules what you can read in the Scandinavian gambling guide. They completely monopolized the online industry with an amendment. Since then, Svenska Spel is the only company on the market who can be involved in these businesses. In 2019 they made further laws on casino licenses.
Even if the rules don't sound too vehement, everything runs under the authority of the SGA (Swedish Gambling Authority). Thus, everything is monitored just like in other strict countries.
Denmark is the best place to collect prizes from abroad
Online gambling is legal in Denmark since 2012. The country makes a lot of effort to protect its citizens. Responsible gambling is essential in every Scandinavian country. By the way, Denmark is a fulfilled dream for online wagerers since nearly every big online betting site is available. Even more, the taxes are very friendly since the state won't take a slice from your prize if you win something on a site from abroad.
In Finland, you won't need the Scandinavian gambling guide since the government let you play while they protect you
In Finland gambling is easy as hell. The only law which truly regulates online gambling was made in 1966. Thus, there are no real restrictions on citizens if they want to gamble on any online casino or betting site. However, anything that is related to these activities can run under the RAY, the local gambling authority. They won't make any headache to you if you follow the laws. To be true, RAY's biggest duty is to protect the gambling addicts in a humane way.
Don't wager in Iceland unless you read the instructions of the Scandinavian gambling guide
The only way to gambling in Iceland if you choose one of the online platforms. However, to find a legal one is a bit trickier.  You can only choose from sites which have a license in Iceland. They banned gambling in 2016 via the Criminal Code. They declared that anyone who is involved in the gambling industry must be a scammer. So, only a few gambling sites and the lottery left. That's all you can do. Casinos? Forgot about it.
In Norway you can gamble easily, however, the industry is monopolized
The Norwegian government monitors the gambling industry just like the Swedish does. They try to keep away companies from further parts of the world. However, as a European start-up, you can easily get your license in Norway. The laws have been strengthened in 2008 and since then they didn't make further changes until 2019. In that year, Norway's Culture Ministry banned every form of advertising of gambling products. By the way, a couple of months later they let the NORSK continue their regular marketing campaign since they didn't want to punish their people. However, if you are not one of the Norwegian gambling institutions, you won't have a single chance to start a real business in the country.
What makes Norway different from most of the countries that are mentioned in our Scandinavian online gambling guide, that online casinos are available from there. Therefore, this is the best example, how a country can protect its locals instead of regulating them.
Legal or not, the bonuses are always generous
What makes the Scandinavian gambling sites outstanding is that they are offering the most generous and rewarding bonuses and promotions on the market. Let's talk about casinos or sportsbooks or just online poker, the northern area always treats their costumers like kings and queens.
In summary, the restrictions on gambling are quite versatile in the Nordic area. Even if you are a citizen, or just visiting the mentioned countries, always keep in mind what you have learned from the Scandinavian gambling guide. If you would like to learn more about the actualities, check out our latest gambling news.